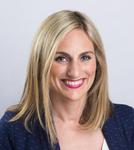 Updated by Michelle Salatto
General FAQs
Q: How do I contact support?
A: You can contact us by clicking the chat bubble while logged into the web app, email us at support@synconset.com, or call us at +1-800-470-7962 or +1-310-451-1792. Support is open Monday - Friday from 6am - 6pm Pacific Time (1pm - 1am UTC).
Q: What are the minimum system requirements?
A: We support the latest 2 versions of the following web browsers: Google Chrome, Safari, and Firefox. That being said, our program is the most compatible with Google Chrome and we suggest using Chrome for the best results. For Apple mobile and tablet users, we support iOS 11 or later. For Android users, we support Android Version 5 (Lollipop) or later.
Q: How do I rename an episode/production?
A: You can rename a production or an episode from your Production Homepage. Click the title of your production that displays in the header to get to the Production Homepage, then click the Horizontal Ellipsis button and select Edit to edit the title(s). If you need to rename a script revision, those must be updated through the script revision process.
Q: What happens if I forget to link a Character on the confirmation page?
A: If you miss linking Characters on the Character confirmation page of a new episode or revision, you will need to reach out to Support to activate Merge Characters [BETA] so you can combine the two versions into one.
Q: How do I assign a main photo?
A: From the web app, click to view a photo and select the Star next to the tag to make it the main photo for that tag. The star will be yellow to indicate that this is the main photo.
From the mobile app, tap on Add Tags to get into edit mode. Tap on any tag to make it the main tag for the entity. Main photos will have a star in the tag.
Q: Can I use continuity photos across an entire season?
A: Yes! You can now tag photos to Scenes across multiple episodes.
Q: How do I send my Continuity Book digitally?
A: Once you generate your Continuity Book from the Reports or Gallery page, you can save it as a PDF to be shared via email, flash drive, or any number of file sharing systems (e.g. Google Drive, Dropbox, etc). Read this article for more details: Your Continuity Book.
Q: What file formats can I upload?
A: Photos must be either .PNG, .JPG, or .JPEG (Maximum File Size 20 MB) files. Documents & attachments must be .PDF, .CSV, . XLS, or .XLSX (Maximum File Size 20 MB). Scripts must be .PDF or .FDX. Fox productions must use the Doczilla file format.
Q: Can I update Scene information from the Scene View page instead of the breakdown?
A: Yes, you can edit general Scene information by clicking the Ellipsis (3 horizontal dots) in the Sidebar.
Q: What if a new Scene is added and it affects all my Change numbers? How can I adjust them without losing all my associated notes?
A: You can increment/decrement Changes on the Character View page. You simply use the Changes table to adjust the Change numbers. 
Q: Can Actor information be private?
A: Yes, viewing Actor information, as well as research/fitting photos, is a permission that can be set for each user.
Q:  Do I have to import Costume Items, Props, or Set Pieces from episode to episode?
A: All Inventory, Characters, and Actors exist across the entire production and are available to use in every episode without creating a second version.
Q: Can I tag Gallery photos to multiple scenes in various episodes?
A: Yes! You can tag one photo to Scenes, Changes, or Looks from multiple episodes at once.
Q: If I have multiple departments selected at once while I'm in the Gallery, how will I know which department a photo belongs to?
A: If you are a member of multiple departments, the colored dot at the bottom will let you know which department the photo belongs to. The colors match the Department Selector colors.
Q: Can I wrap out items from two departments in one box?
A: Wrap Boxes are still department-specific so you will want to choose your department when creating the box.
Q: Can I export an Inventory list now?
A: Yes! On the Inventory Index, click the Ellipsis at the top of the table to export the list as a report.
---
My Account FAQs
Q: How do I change my email?
A: Your email address cannot be changed once an account is created. You will need to set up a separate account with your new email.
Q: How do I merge my two email accounts?
A: Accounts cannot be merged. If you have been added to a production with a different email address than your main account, you can ask the Production Owner to delete and re-add you with your preferred email account or you will need to login to that production separately.
Q: How do I find my production?
A: From the web app click the Filmstrip icon to see your list of productions, which will be separated by Features and Episodics. From the mobile app, you will be prompted to select your production or you can find the Switch Productions button by tapping the Menu icon on the top left of the Scene Index.
Q: How do I reset my password?
A: Go to www.synconset.com and click Log In. Enter your email and click Continue. Click the Forgot Password? link under the username/password fields. You will be sent a reset email. Passwords must be a minimum of 9 characters in length and must include one uppercase letter (A-Z), one lowercase letter (a-z), one number (0-9), and one special character. Note: When resetting your password, the password cannot be the same as the last eighteen EP passwords you've created.
---
MFA FAQs
Q: Why do I have to enter an MFA code when I login?
A: If you are prompted to enter an MFA code when you log in to your SyncOnSet account, that means you have access to a production that has MFA enabled as a security measure.
Click here to learn how to set up, reset or disable your MFA account or contact support if you need assistance.
Q: How do I get my MFA code?
A: Multi-Factor Authentication codes are generated by a third party app such as PingOne, Google Authenticator, or Authy. If it's been a while since you've used MFA, check to see if you have those apps installed on your phone to access your MFA code. If you do not have your MFA code, you can send a one-time passcode to your email address on file in order to access your account.
---
Managing Users FAQs
For more complete instructions along with screenshots, check out Managing Users and Permissions.
Q: How do I change a Department Head?
A: If you are the Production Owner or the Department Head, go to the Access Menu (person icon) and click the Change button under the department that you wish to update. See step-by-step instructions here.
Q: How do I change the Production Owner?
A: Only the current Production Owner can transfer that role to another user. Click the Access Menu icon and then click the Change Owner button to transfer ownership to a new or existing user in the production. If the current owner is not available, see the Managing Users and Permissions article for more details.
Q: How do I add users to my production?
A: Production Owners must add in Department Heads. Department Heads can start adding users into their department by clicking the Access Menu icon (person icon in the top right) and then clicking Details within their department.
Q: How can I control which episodes a user can access?
A: In the Access Menu (person icon), click Details, then click the Episode Access button in line with the user you'd like to update and check which episodes you want them to have access to.
Q: Can I add read-only users?
A: When adding new users, make sure Read Only? is marked as "Yes". If editing an existing user, click the Pencil icon inline with that user and update Read Only? to "Yes".
Q: How do I add a user to only have access to the mobile app?
A: The Production Owner will need to enable this feature within their Security Settings, which is available through the Access Menu. Click the Access Menu icon, then Security Settings, and set Mobile Only Users to "Yes". Once this is updated, any users who have access to add users will have the option to set them to mobile only by setting their Web Access to "No". This is available on the Add Users or Edit Users form.
---
Script FAQs
Q: How do I access the script?
A: When a script is uploaded to SyncOnSet, the software simply reads it and pulls out the relevant details for your breakdown that it can read: Scenes, Principal Characters, and Script Locations. The script itself is not stored within the software. Click Scenes in the top navigation bar to view your list of Scenes.
Q: How do I delete a script?
A: Since there is no script stored in the software, there is no script to delete. Most of the time users asking this question want an option to undo a script import or just want to delete Scenes. If you want to undo a script import, contact Support so we can better understand what you are trying to do and guide you through the best solution.
If you wish to delete Scenes, you can select Delete from the Ellipsis menu in line with the Scene on the Scene Index page or the horizontal Ellipsis on the Scene View page.
Q: How do I rename a script?
A: Script draft versions can be renamed through the script revision process. If you named a draft incorrectly, you can simply follow the steps to revise a script again, add the correct name (we recommend including a date in the name), and don't accept any of the revisions if you've already established those changes.
To edit the name of your production or episode title, click the name of your production at the top of the page (just above the Episode/Department Selector), then click the Horizontal Ellipsis in the top right corner, select Edit, make the necessary edits and click Save.
For more information, check out this article from our Help Center: Production Homepage Overview
---
Mobile FAQ
Q: How many photos can I upload at one time?
A: There is no limit to the number of photos you can upload at one time.
Q: How do I change the Date Format from MM/DD to DD/MM?
A: Tap Home on the bottom navigation bar to get to the main menu. Tap the Gear icon on the top right, then tap Date Format to adjust the date structure in the app.
Q: Can you change the order of the tabs, as in if you don't want Gallery to be at the end?
A: The tabs in the top navigation menu are in a fixed order, however if you are working in the Gallery tab, it will default you to the Gallery tab on the next page you are viewing.
---
SyncOnSet 5.0 FAQs
Q: Do my username and password still work on the new site and mobile app?
A: Yes! All of your login information stays the same.
Q: When the new site launched, what happened to all of my existing data?
A: Don't worry, your data is safe! All data on the old web app, including everything you've wrapped, was migrated over to the new version.
Q: Is the old mobile app still accessible?
A: The old mobile app (version 3.22) was available until all known issues were addressed in version 5. We no longer support the old mobile app and you must download the SyncOnSet 5.0 app.
Q: If I have the the old mobile app, will it just update automatically?
A: No, the old app and new app are two different apps. You will need to go to the App Store or Google Play to download the newest SyncOnSet app (version 5). The new app icon is a white background with yellow sync arrows. As a best practice, we recommend choosing a day of the week to update the new mobile app or set your app store to update automatically if you prefer not to update manually.