Production Homepage Overview
Production Homepage Overview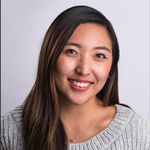 Updated by Hanna Lee
On the Production Homepage, you can view your Subscription, Activity Feed, and Security Features. You can also edit the title of your production, edit the script draft name of a feature, edit episode numbers and titles in a traditional episodic production, and create new episodes.
To access your Production Homepage, click the name of your production at the top of the screen.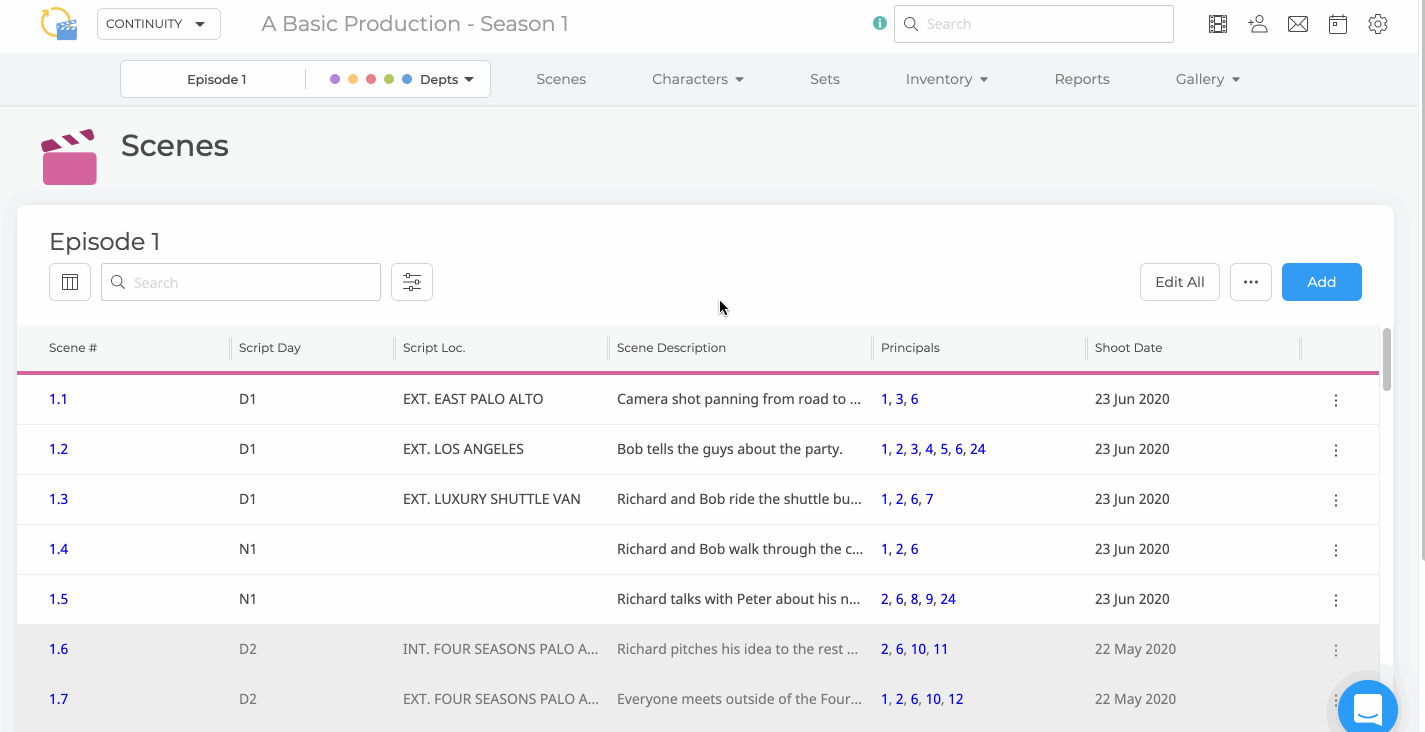 Editing the Name of your Production, Episodes, and/or Feature Script Draft Name
Click the Horizontal Ellipsis on the right side of the page. Click Edit.
Edit the title of your production, episode title(s), or feature script draft.
Click Save.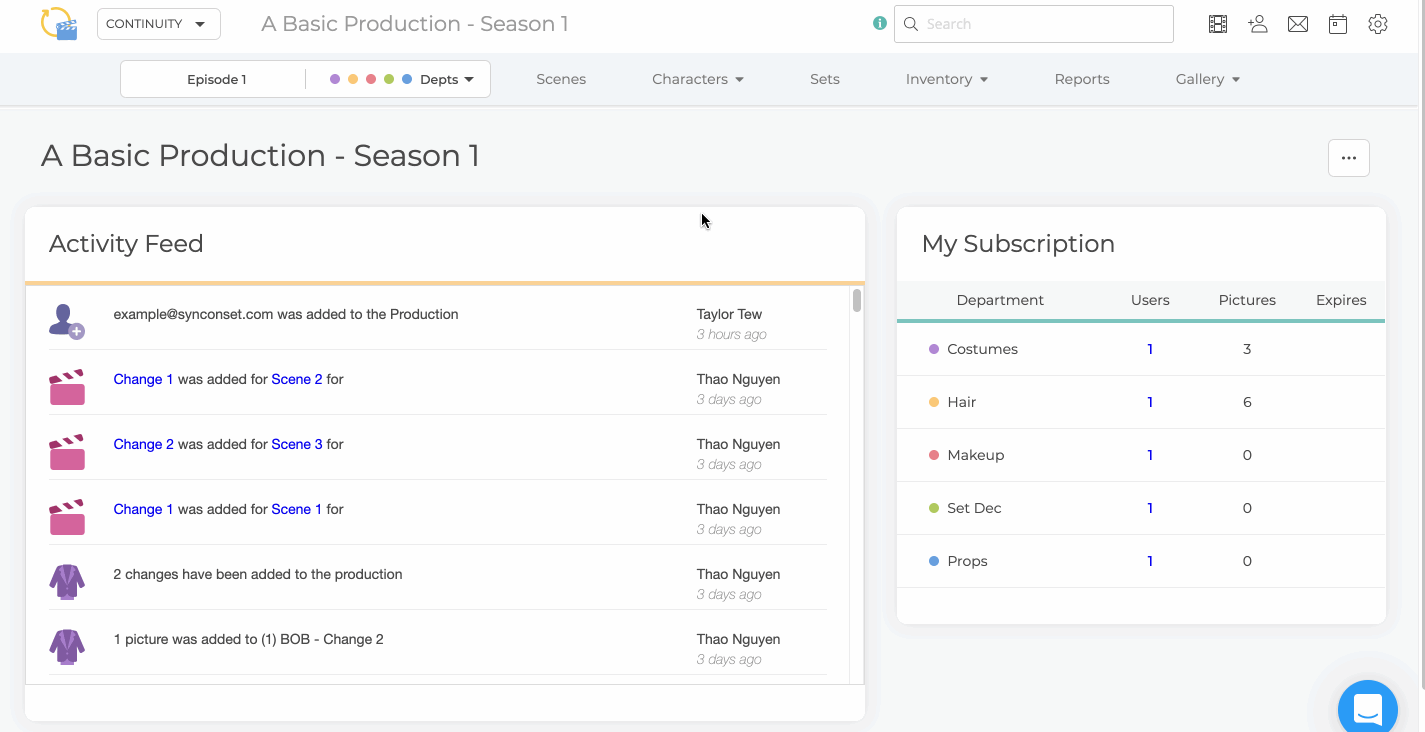 Note: If you are looking to edit the name of your script revision in a traditional episodic, check out
Editing the Name of a Script Revision
. Episodics set up Like a Feature do not display episode titles in the system and the titles cannot be altered once created.
Add a Production Logo
A production logo is an image you can upload to visually represent your production which will appear on the Production Homepage and at the top of many Reports. Production logos are optional.
Click the Horizontal Ellipsis on the right side of the page. Click Change Logo.
Drag and drop an image file into the pop-up window, or click Select File to locate the image.
Click Save.
---
My Subscription Table
The My Subscription table displays which departments have been added to your production, how many users are in each department, and how many photos have been uploaded under each department. It also shows the expiration date for each department.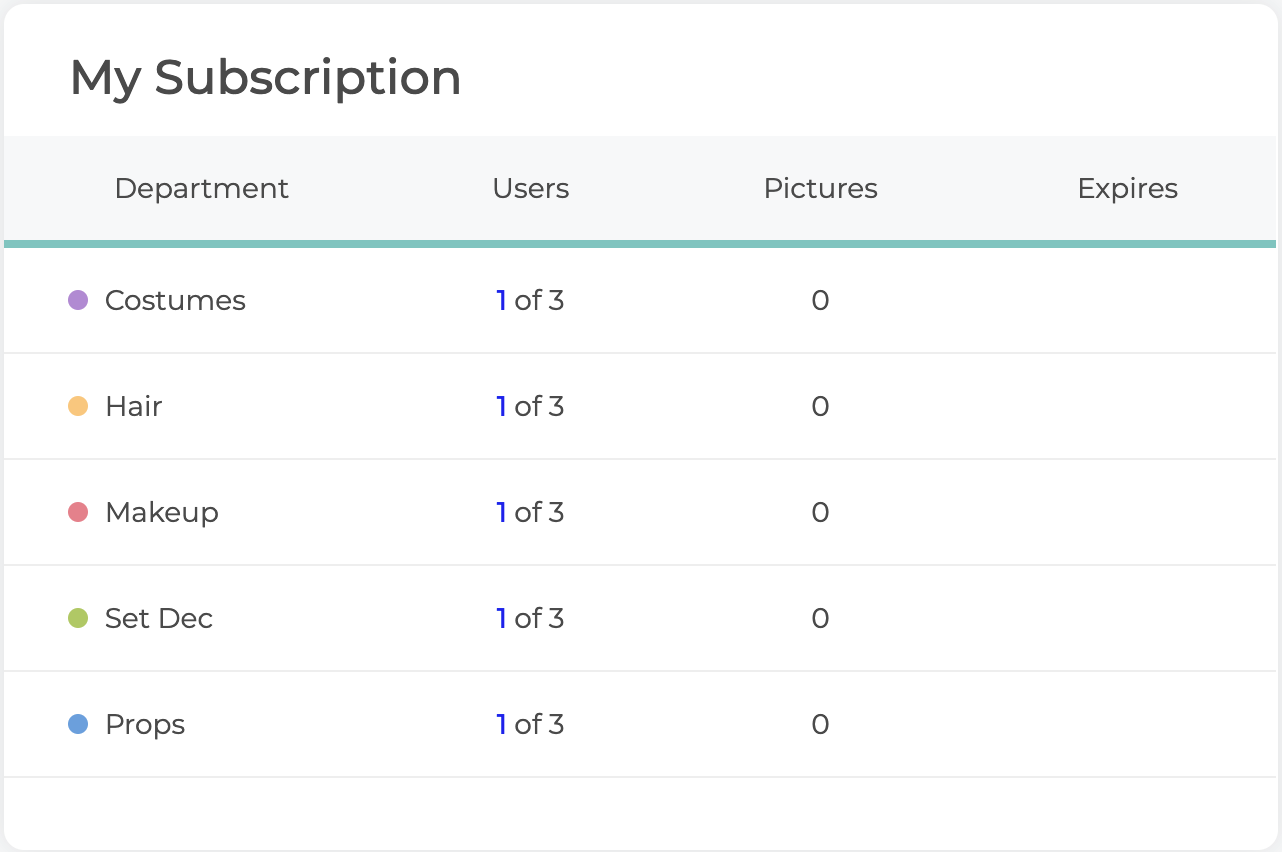 ---
Activity Feed  
The Activity Feed displays recent activity across all the active departments in your production. This record shows activity that has happened in your production from the time of its creation.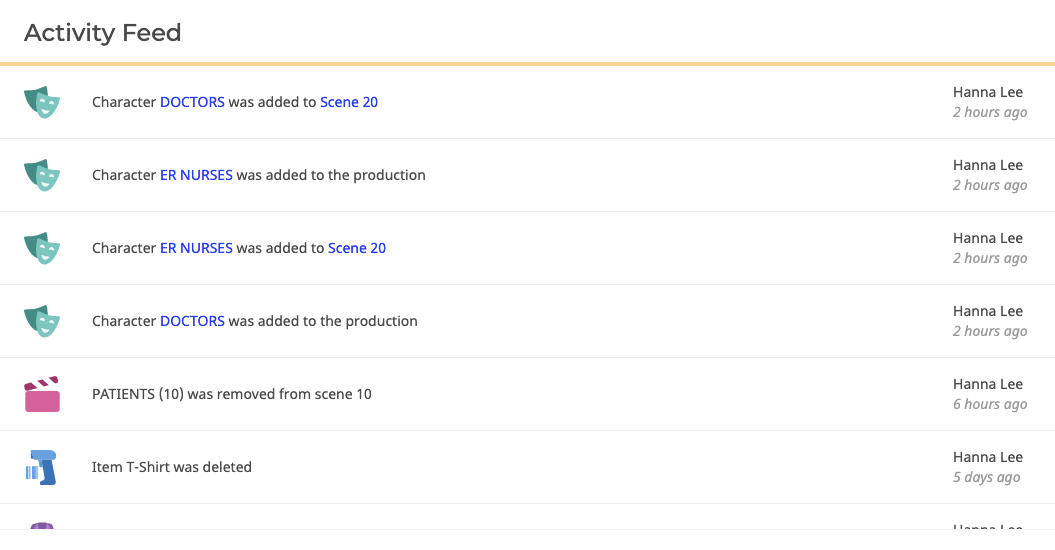 ---
Security Features
The Security Options table is only visible to productions that have Security Features activated. Security Options include: Watermarking, Multi-Factor Authentication, Script Upload Disabled, and Mobile Only Users. 
A green checkmark indicates that a specific Security Feature is turned on by your production. 
Note: If a Security Feature is not enabled by your production, it will not display in this table.