Exporting Asset Reports from SmartAccounting
Exporting Asset Reports from SmartAccounting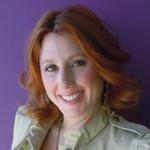 Updated by Jennifer Sneider
This article guides accountants using SmartAccounting through running and saving an Asset report in the correct format so they can import their ledger into Asset Hub. 
Exporting the Asset Report
To export your Asset report from SmartAccounting, go to the L - Ledger Reports tab in Reports. 
Verify the following fields are completed as outlined below:
A Report Group - Ledger Lists
B Report - General Ledger Detail by Account
C Free Field(s) - Select the codes designating your Assets (A, I, M)
D Transaction Type(s) to Exclude - PO, PR, PRI
E Exclude Balance Sheet Accounts - ✔️
* Currency - Run a separate report for each currency
If everything is correct, click Export All Data (CTRL+9) (F) and save the report to your computer as an Excel Workbook (.xlsx).