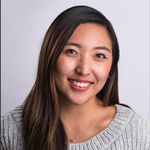 Updated by Hanna Lee
All of the details about a particular Set can be viewed and edited on the Set View page.
Click on a specific Set from the Set Index to access a Set View page.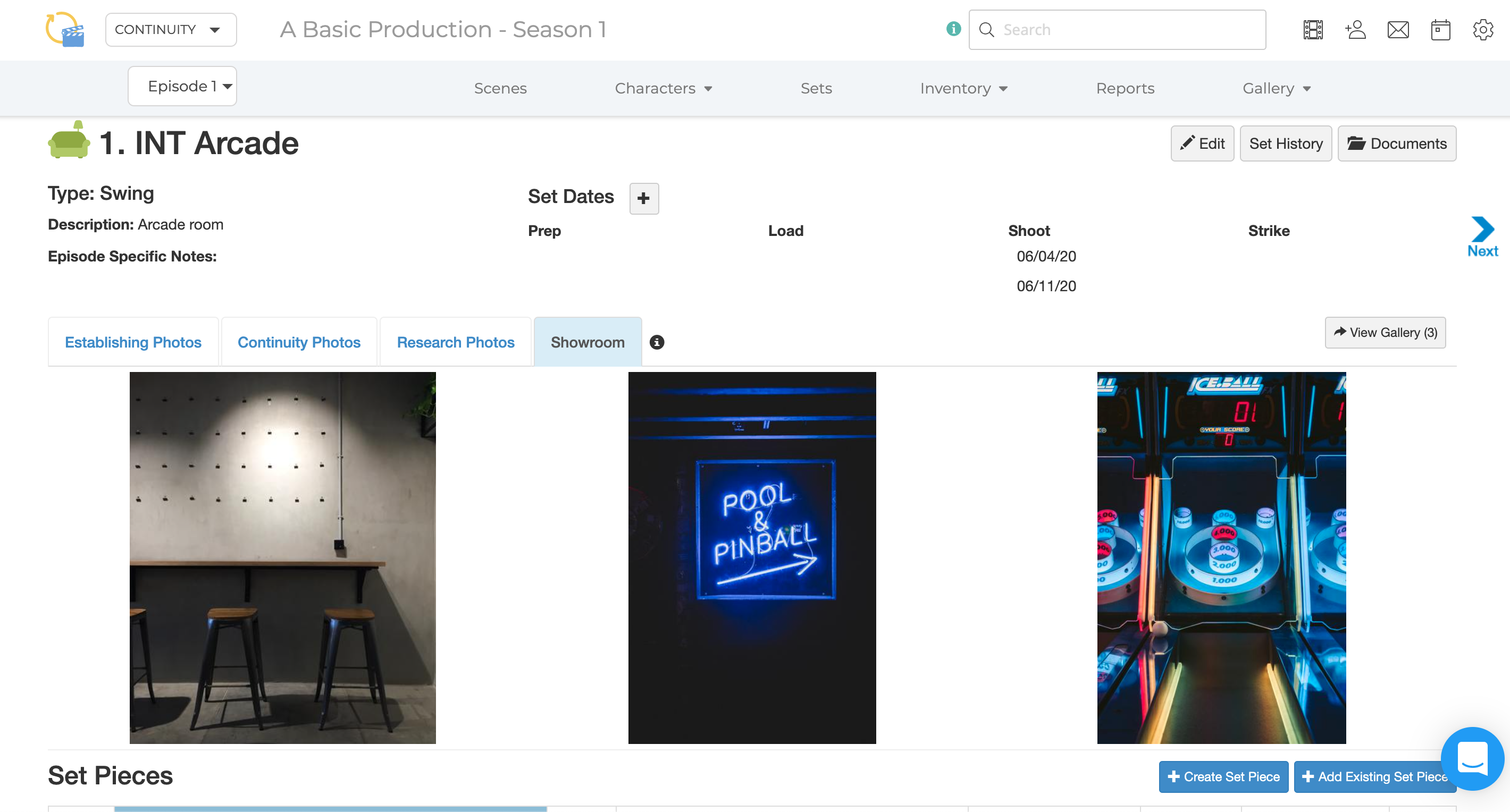 Creating Set Dates 
Click the (+) button next to Set Dates to add in your Prep, Load, Shoot and/or Strike Dates.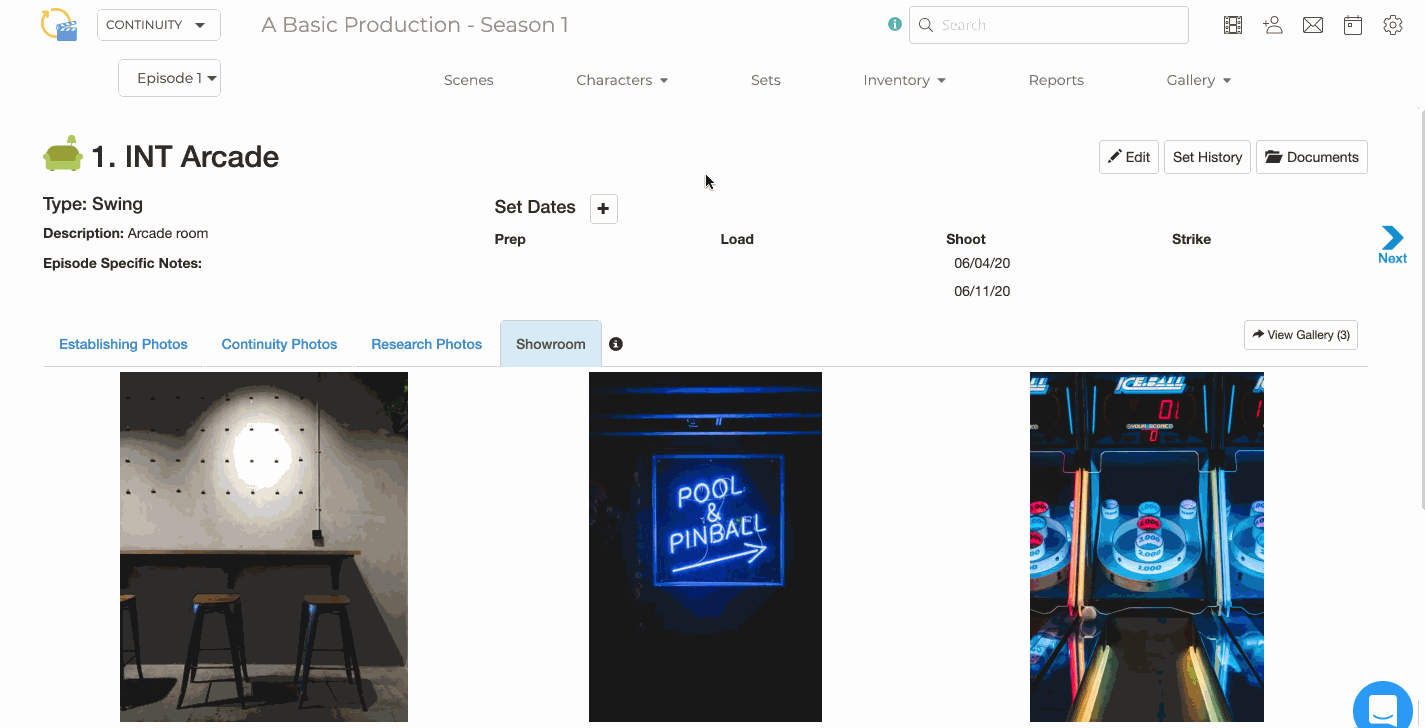 ---
Editing a Set 
Click Edit to add or update any details about a Set.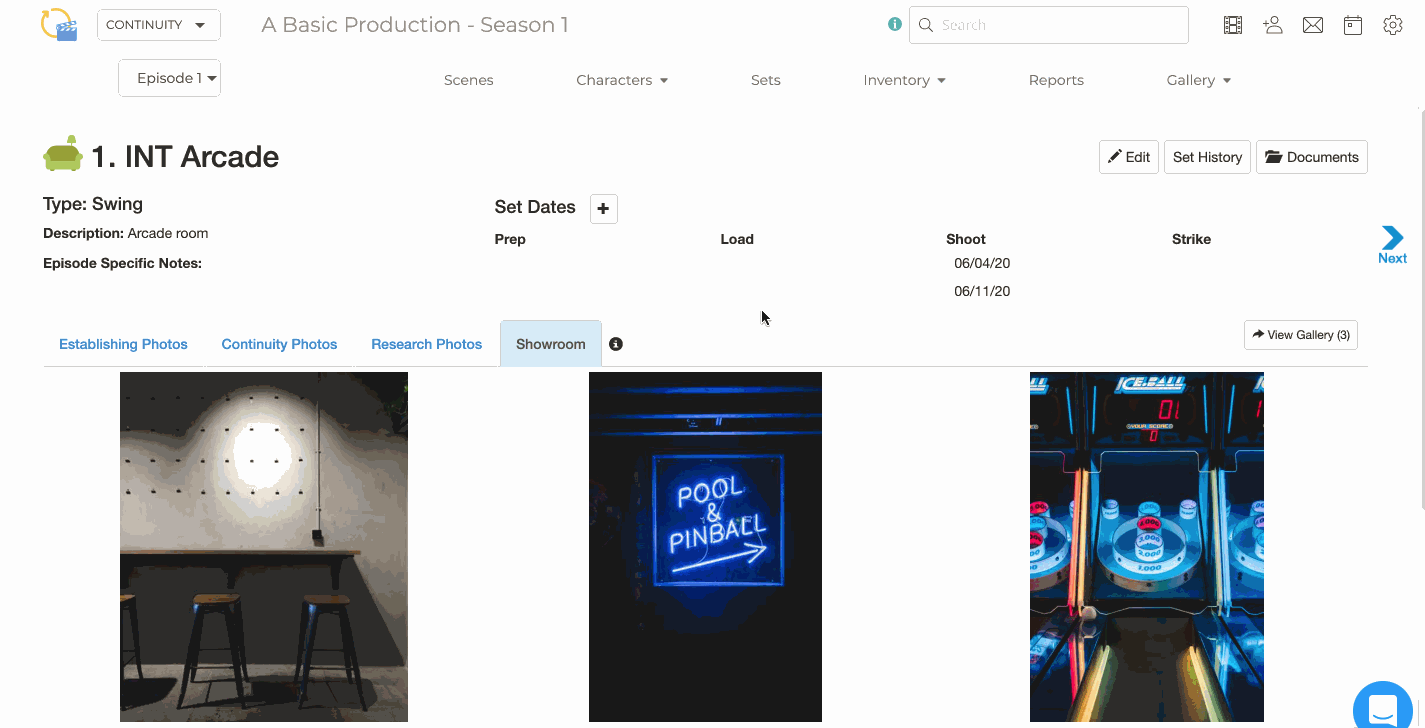 ---
Photos 
Below Set details, browse through four different galleries to view your Establishing Photos, Continuity Photos, Research Photos, and Showroom.
Showroom displays Inventory photos that have been uploaded to the Set Pieces that are part of a Set.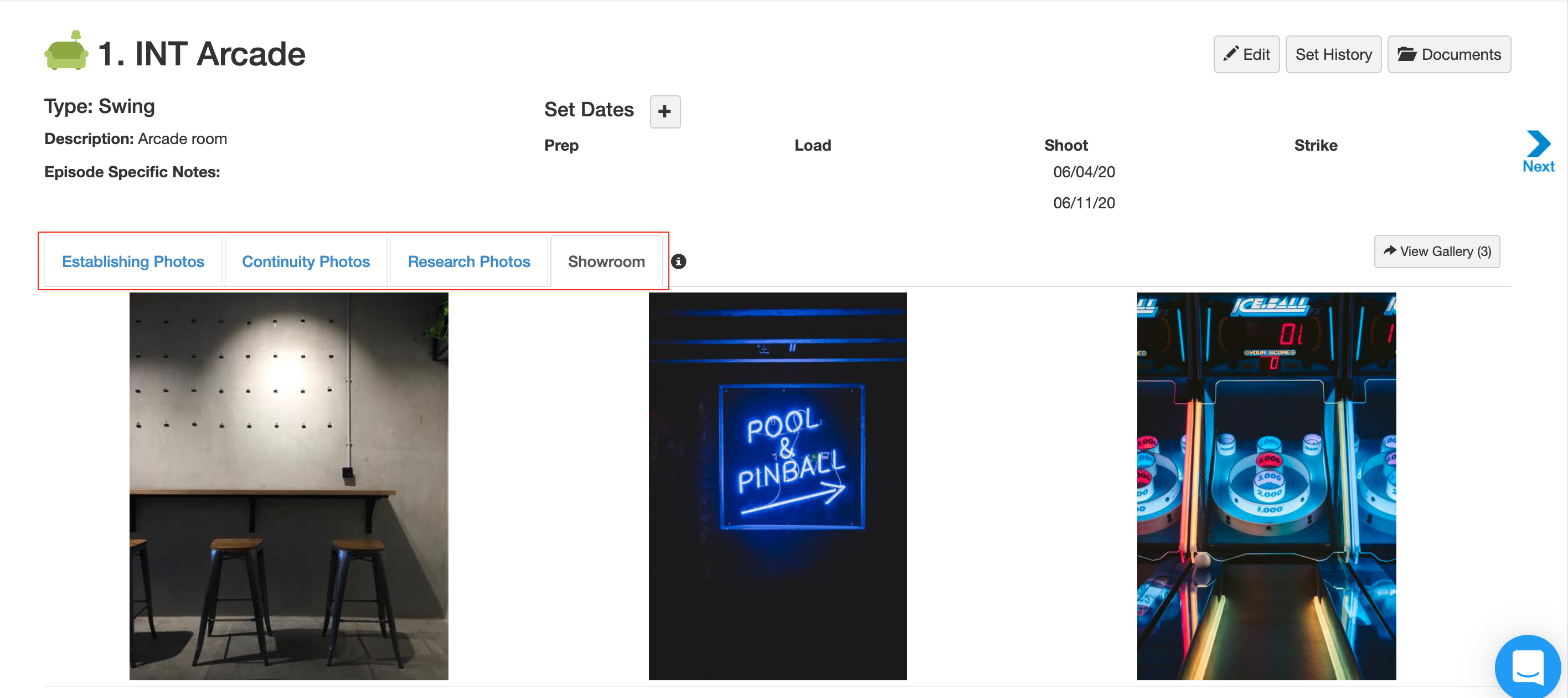 ---
Set Pieces 
Create a brand new Set Piece or add existing Set Pieces to a set. If you have multiples of a certain Set Piece, you can also easily create duplicates.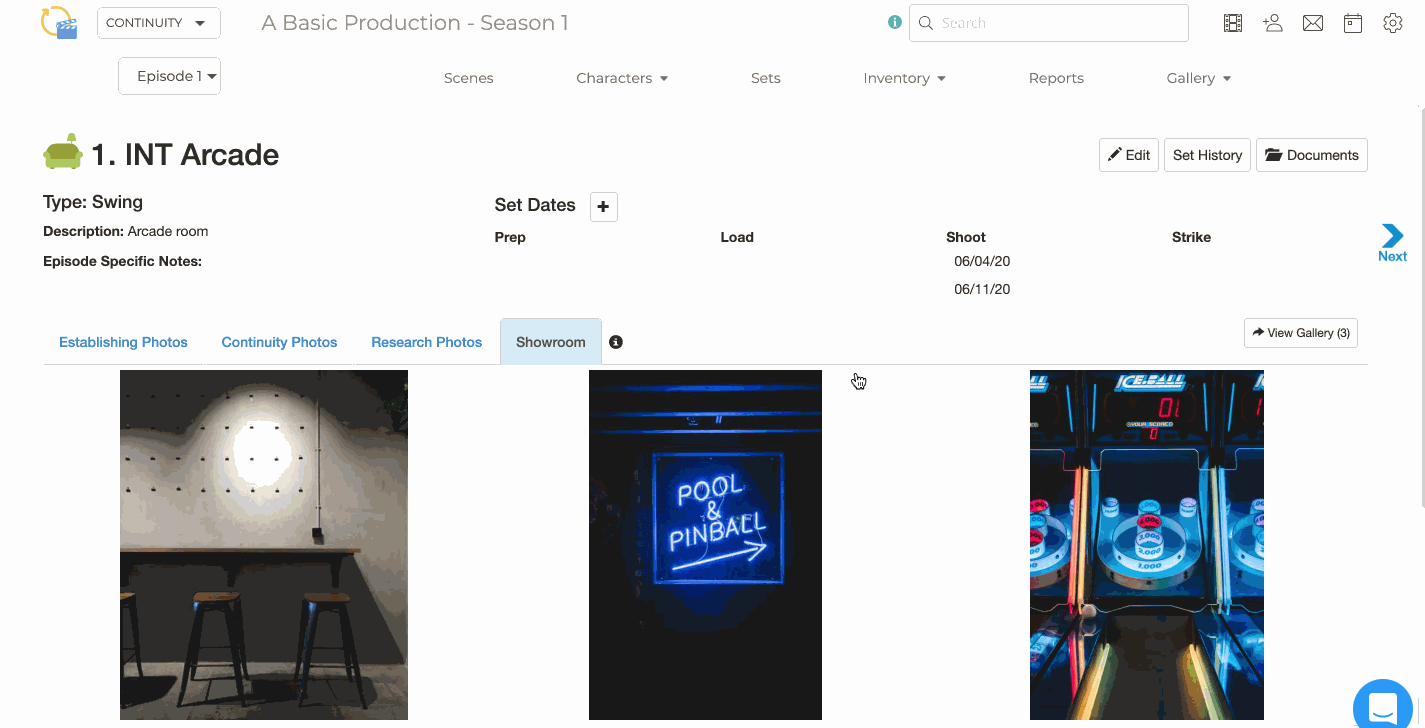 ---
Set History and Uploading Documents 
Click Set History in the top right hand corner to view all of the Scenes and episodes this Set is used in.
Click Upload Documents if you have PDF documents you want to upload to a Set.