Minimum System Requirements
Minimum System Requirements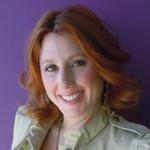 Updated by Jennifer Sneider
Compatible Web Browsers
We support the latest two versions of:
Compatible Mobile Devices
For Apple mobile and tablet users, we support iOS 10 and later.
For Android users, we support Android Version 5 (Lollipop) and later.
Compatible File Formats
Your uploads must be one of the listed file types below.
Photos: .PNG, .JPG, .JPEG (maximum file size of 20 MB)
Documents & attachments: .PDF, .CSV, .XLS, .XLSX (maximum file size of 20 MB)
Pro Tip: For the best experience with our programs, please make sure your web browser & operating system are on the most recent version available.