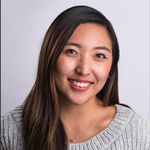 Updated by Hanna Lee
While the mobile app and web app work together to support productions from start to finish, there are some features that are unavailable on the mobile app. 
Web vs. Mobile Workflows
The following workflows must be done on the web app: 
Register for an account 
Create a production and complete a breakdown 
Edit Scene information (i.e. Scene #s, Script Locations, Descriptions, Shoot Dates, etc.)
Add or remove Principal or Background Characters 
Print Reports 
Invite team members or edit their permissions 
Access Budget and Money Tracking 
Note: You can access the web app using a mobile device or a tablet by opening your internet browser mobile app.
The primary workflows that can be completed on the mobile app are:
Creating and Building Changes/Looks
Creating Inventory 
Uploading and Tagging Photos 
If you receive an error message while working in the mobile app or don't see an option to edit your production, you most likely do not have the correct permissions. Please contact your Department Head or the SyncOnSet Support Team for assistance. 
---
Working Offline
While you do not need access to the internet to use the mobile app, you will need it to download the app and complete your initial sync.
Afterwards, you can take notes and add photos while working offline. Keep in mind, the work that you do while working offline will not be available to your team until you are connected to the internet again and sync your production.