Login Issues on the Website
Login Issues on the Website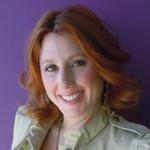 Updated by Jennifer Sneider
If you have trouble accessing the SyncOnSet website, it is likely due to one of the issues listed below.
Forgot Password
If you attempt to login and get the message below, you are logging in with either the incorrect email address or password. 
If you cannot remember your password, click Forgot Password? to have a reset link emailed to you.
Click the link provided in the email to reset your password. 
Your new password must be a minimum of eight characters, including at least one uppercase letter, one lowercase letter, and one number.
Additionally, the new password needs to be different from your last five SyncOnSet passwords.
---
Locked Account
If you enter an incorrect password five times in a row, you are locked out of your account for an hour for security purposes.
To bypass the lockout, you can reset your password.
---
Clear Browser Cache
If you experience problems (such as a mostly white screen with unresponsive icons) on the website or keep getting logged out, clear your browser cache.
Instructions for clearing cache in Chrome, Safari, and Firefox are below.
Chrome
Click Chrome in the browser menu.
Click Clear Browsing Data and a new tab opens.
In the new tab, make sure to check the box next to Cached images and files.
Click Clear Data. 
Safari
Click Safari in the browser menu.
Click Preferences and a new window opens.
In the new window, click Privacy.
Click Manage Website Data.
Click Remove All.
Click Remove Now in the confirmation window.
Firefox
Click Firefox in the browser menu.
Click Preferences and a new tab opens.
Click the Lock icon to open the Privacy & Security Panel.
In the Cookies and Site Data section, click Clear Data.
Remove the checkmark in front of Cookies and Site Data.
With the Cached Web Content box checked, click Clear.
---
Too Many Simultaneous Logins
Most productions limit users to a maximum of three simultaneous sessions, although some studios set lower limits. If your account is logged in on multiple browsers or devices at once, a new login past the maximum limit logs out the other sessions.