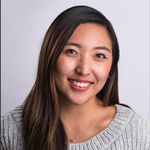 Updated by Hanna Lee
SyncOnSet offers a 7-day free trial for new productions!
Using a free trial gives you flexibility to try the software before purchasing a subscription or simply practice using it while you have some free time.
Details
The free trial includes:
1 User per department
1 Device per user
1 Automatic Script Breakdown
Access to Continuity and Budgeting (Money Tracking not included)
At the end of the 7-day period, your production will expire and you will not be charged. All data is saved in case you choose to purchase a subscription and upgrade your production.
---
Starting a Free Trial
After uploading your script or selecting the demo script, you will see the image below. Click Continue With Trial to start your free trial.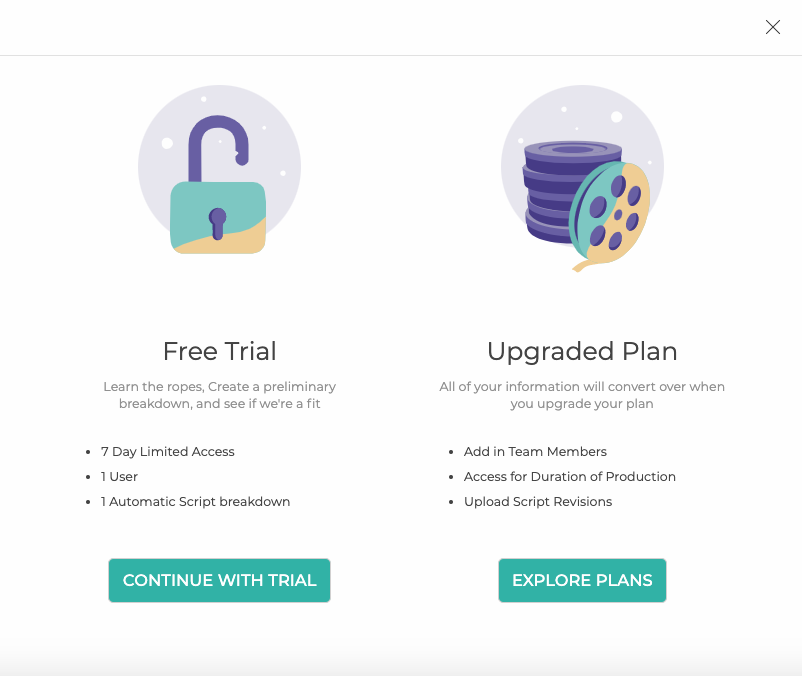 That's it! Your free trial begins on the day you create your production and automatically expires in 7 days. If you forget or have any questions about when your production expires, feel free to contact our Support team at any time.
Pro Tip: If you are looking to try our program but don't have a script handy, select Try Our Demo Script during the production creation process.
---
Upgrading your Free Trial
There are two ways to upgrade your production from the free trial version. You can either request a quote directly from the website or email sos_accounts@ep.com.
To request a quote:
Click the Gear icon in the top right corner and select Edit Account.
Click Plan.
Click Request Quote under Limited Department or Production-Wide.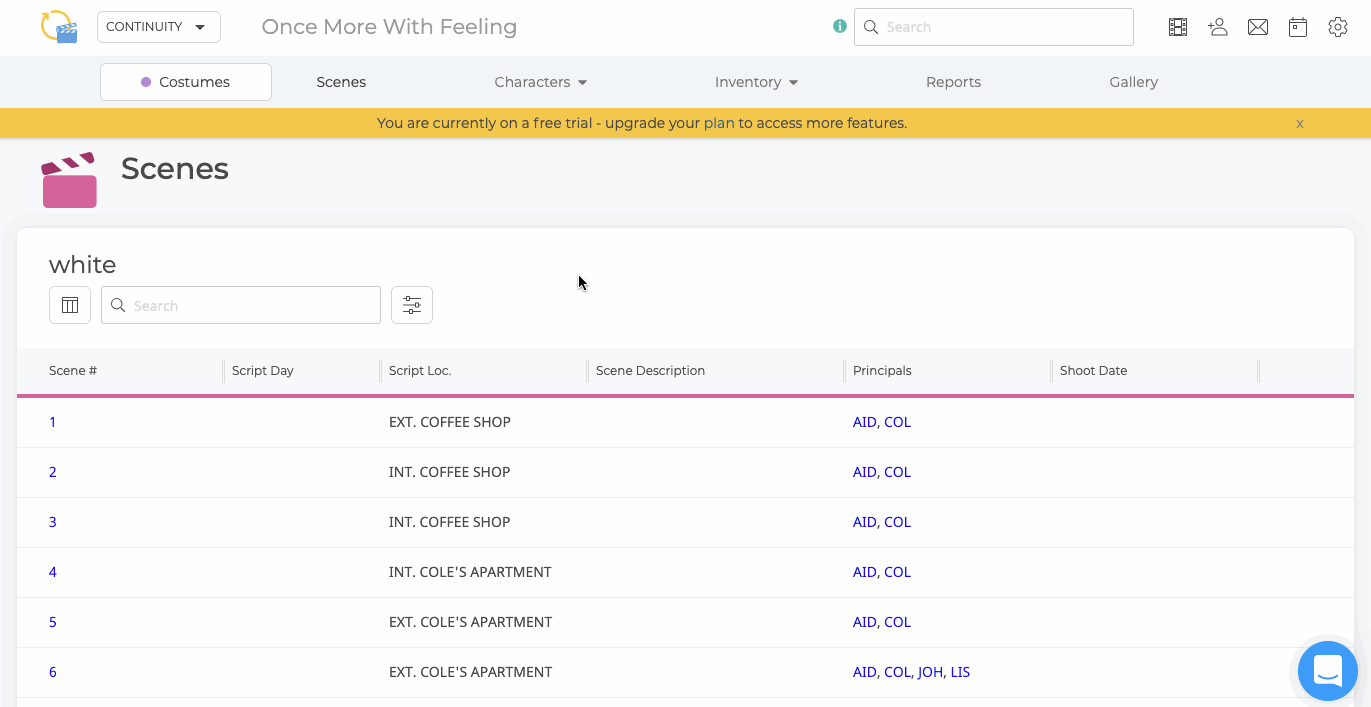 Once your quote request is received, a member of our Accounts team will reach out within 1 business day to help get your account up and running.