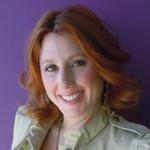 Updated by Jennifer Sneider
If you receive an error message indicating 502 Bad Gateway, you can click OK to temporarily dismiss it without affecting your work. Use the steps below to resolve the error.

Resolving 502 Bad Gateway Error
Refresh the page
To refresh the page, click the Refresh icon on your browser to the left of the address bar.

---
Close all open browser windows and start a new session
Close all browser tabs and windows and restart your browser.
---
Clear your cache and delete your cookies
Google Chrome
In the top right hand corner of your Chrome window, click More (three dots) .
Click More Tools > Clear Browsing Data .
At the top, choose a time range. To delete everything, select All time.
Check the boxes next to "Cookies and other site data" and "Cache images and files." 
Click Clear Data.
Return to the SyncOnSet tab/window and then hold shift while clicking reload on your browser (the circular arrow to the left of the address bar).
Firefox
Click the Firefox menu button and select Preferences.
Select the Privacy & Security panel.
In the Cookies and Site Data section, click Clear Data...
Remove the checkmark in front of Cookies and Site Data.
With Cached Web Content checkmarked, click the Clear button.
Close the about:preferences page.
Safari
Click the Safari menu and select Preferences.
In the pop-up, click Privacy.
Click Manage Website Data.
Click Remove All.
Confirm in the pop-up.
Click Done.
---
Start your browser in Safe Mode
Google Chrome
You can use an incognito window to run Chrome in safe mode.
Click File from the Chrome menu.
Click New Incognito Window.
Log in to Asset Hub in the incognito window.
Firefox
In the top right hand corner of your Firefox window, click the Menu button (three horizontal lines).
Click Help.
Click Restart with Add-ons Disabled...
Click Restart to confirm your choice in the pop-up window.
When the Firefox Safe Mode window appears, click Start in Safe Mode.
Log in to Asset Hub.
Safari
In order for Safari to run in safe mode, your entire computer must be in safe mode.
Restart your computer while pressing and holding the Shift key as you reboot.
Release the Shift key when you see the login window. "Safe Boot" will appear in the upper right corner.
Log in to your computer.
Launch Safari and log in to Asset Hub.
---
Restart your computer
Reboot your computer.