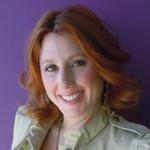 Updated by Jennifer Sneider
The first time you upload a ledger to a Project, you must match the columns of the ledger to the appropriate Asset Hub fields. You only need to do this once, as this locks the matches for future uploads. Contact your Account Manager if you have any questions.
Warning: Do not edit column matches after the initial upload.
Each accounting software has its own unique column matches in the charts below. Use the Table of Contents to the right to quickly navigate to the software you need.
Note: Certain Studios might have additional available fields to match.
Global Vista
| | |
| --- | --- |
| Ledger Column | Asset Hub Column |
| CO | None |
| LOC | None |
| DE | Department |
| TL | Sub Department |
| SET | Char/Set Code OR Sub Code (if no SB column) |
| TX | None |
| I | None |
| A | None |
| VT | None |
| Detail Description | Asset Name |
| Reference | None |
| PO Number | PO # |
| Vendor Name | Vendor |
| Invoice Number | Invoice # |
| Src Code | Source Code |
| Year Period | Eff Date |
| Trans. Number | Trans # |
| Amount | Cost |
| Curr | Origin Currency |
| SB | Sub Code |
Smart Accounting
| | |
| --- | --- |
| Ledger Column | Asset Hub Column |
| CompanyCode | None |
| ProjectOrGlProd | None |
| Department | Department |
| SubDept | Sub Department |
| Set | *** Char/Set Code OR Sub Code OR None *** |
| AccountDesc | None |
| LocationCode | None |
| EpisodeCode | None |
| SetCode | *** Char/Set Code OR Sub Code OR None *** |
| FreeCode1 | None OR Asset Designation (if A, I, M) |
| FreeCode2 | None OR Asset Designation (if A, I, M) |
| FreeCode3 | None OR Asset Designation (if A, I, M) |
| FreeCode4 | None OR Asset Designation (if A, I, M) |
| InsuranceCode | None |
| TaxCode | None |
| Description | Asset Name |
| Reference | None |
| FiscalPeriod | None |
| VendorName | Vendor |
| TransMasterId | Trans # |
| TransTypeCode | Source Code |
| CurrencyCode | Origin Currency |
| PeriodNumber | None |
| PoNumber | PO # |
| DocumentNumber | Invoice # |
| EffectiveDate | Eff Date |
| PaymentNumber | Payment # |
| JeSourceCode | None |
| Amount | Cost |
| StarTransferCode | None |
| StarSourceCode | None |
| WorkAuthorization | None |
| DistributionChangeType | None |
| DistributionTransMasterId | None |
PSL
| | |
| --- | --- |
| Ledger Column | Asset Hub Column |
| Department | Department |
| SubDept | Sub Department |
| SubCode | Sub Code |
| SetCode | *** Char/Set Code OR None *** |
| Series | None |
| Location | None |
| Company | None |
| Set | *** Char/Set Code OR None *** |
| Ref Number | Reference # |
| * | None |
| Eff Date | Eff Date |
| Check Number | Payment # |
| Invoice Number | Invoice # |
| Invoice Date | *** Invoice Date OR None *** |
| P/O Number | PO # |
| Ven/Emp ID | None |
| WA Number | None |
| SAP Dwnl Post Date | None |
| Vendor/Employee | Vendor |
| 9 | None |
| FF1 | None OR Asset Designation (if A, I, M) |
| FF2 | None OR Asset Designation (if A, I, M) |
| FF3 | None OR Asset Designation (if A, I, M) |
| FF4 | None OR Asset Designation (if A, I, M) |
| CF | None |
| In | None |
| Source Code | Source Code |
| JE Number | JE # |
| Distribution Description | Asset Name |
| Org Cur | Origin Currency |
| Amount | Cost |
| 3rd-Party 1099 | None |
| Merchant Vendor Number | None |
| Merchant Vendor Name | None |
| Merchant Address 1 | None |
| Merchant Address 2 | None |
| Merchant City | None |
| Merchant State | None |
| Merchant Zip | None |
| Merchant Country | None |