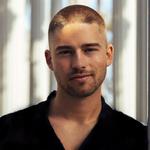 Updated by Taylor Tew
The Costume and Set Dec departments can track Payments through Money Tracking.
To navigate to Money Tracking, use the Product Switcher in the top left corner and select Budgeting to navigate to your Budget.
Keep reading to learn more about the basic functions of the Money Tracking feature!
It is important to note that if you are a member of multiple departments, you can only access one department at a time in Money Tracking. 
Cost Report
The Cost Report is an overview of all purchases by type for a particular episode. As more payments are entered, the Payment Tracker at the top of the page fills up. The table below the total will begin to fill for a quick visual of how much of the budget has been used.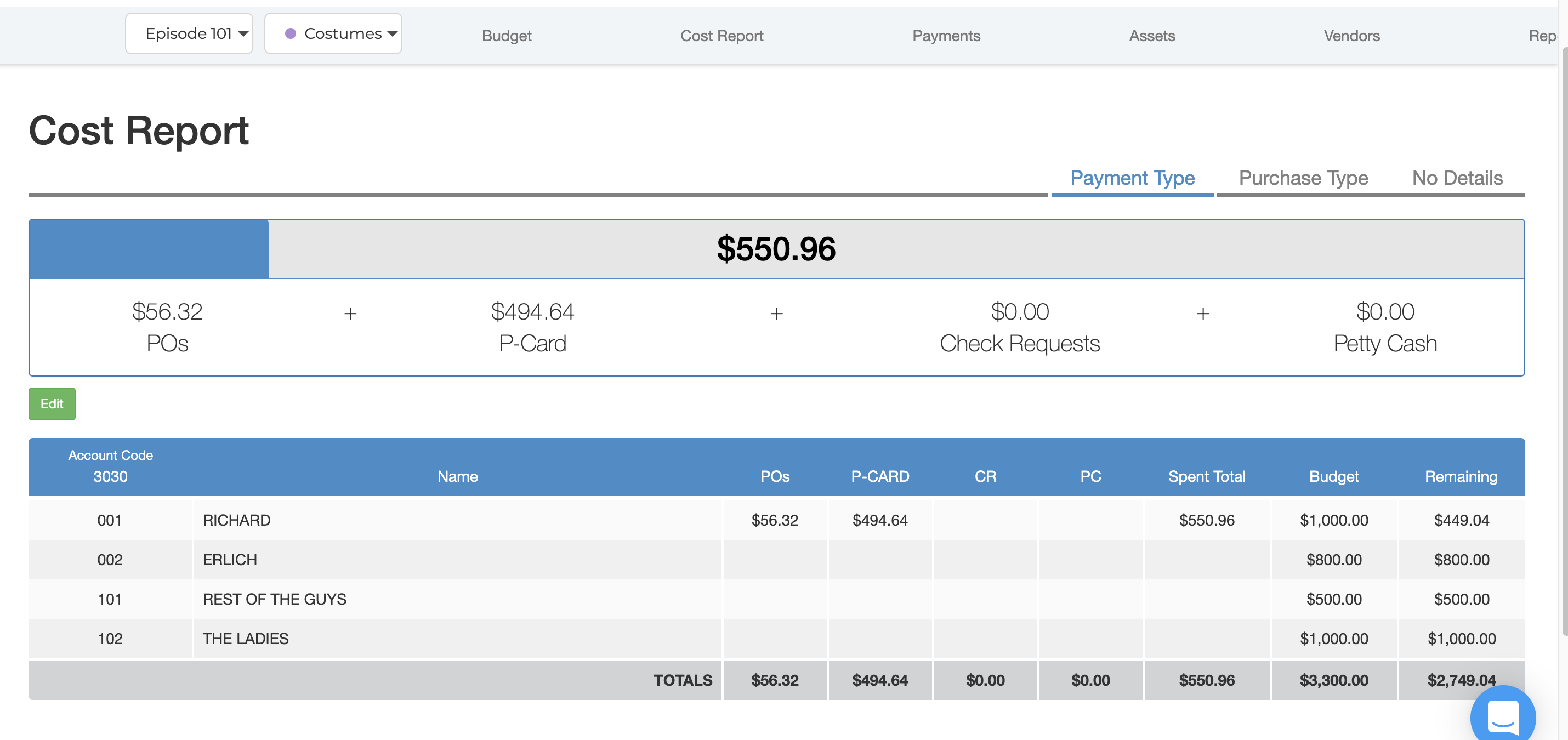 Related Article: Cost Report
---
Payments
Money Tracking will also allow users in the Costume and Set Dec departments to Add and Update Payments.
The Payments page provides a detailed view of expenses by payment type so users can view a complete list of purchases across all episodes in the season.
Users in the Set Dec department can Create Set Pieces when entering Payments in Money Tracking, saving time by only entering the information once. Set Pieces created in Payments automatically populate the assigned Set in Continuity.
Pro Tip: This feature can also be used to account for inventory returns that already have a Payment associated.
---
Assets
When tracking Payments in Money Tracking, you can also track Assets. This is especially useful during Wrap when you want to generate an Asset Report. To read more about how to create, view, and edit Assets in Money Tracking, click HERE.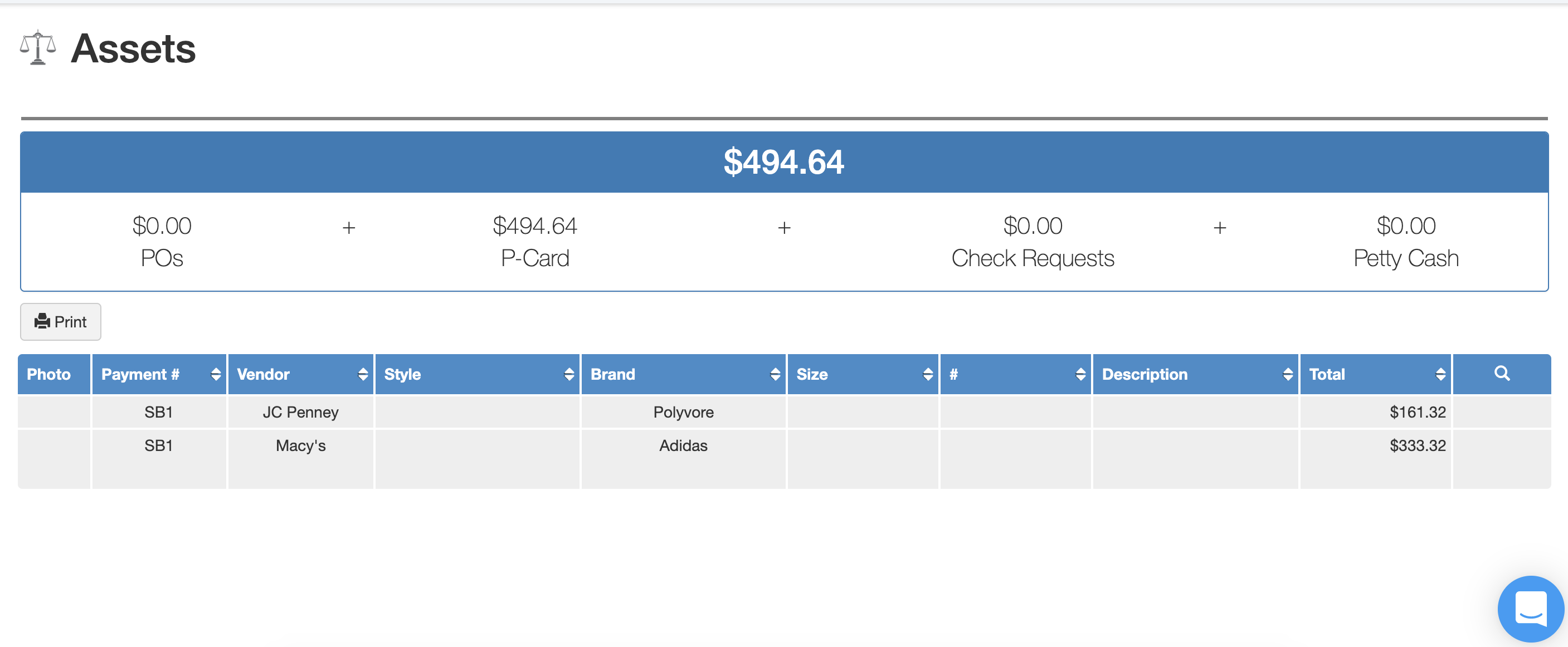 ---
Vendors
Users can keep track of Vendors throughout production, including contact information, contact name, and address. See this helpful article on how to create Vendors on the Vendors tab or while adding a Payment in Money Tracking.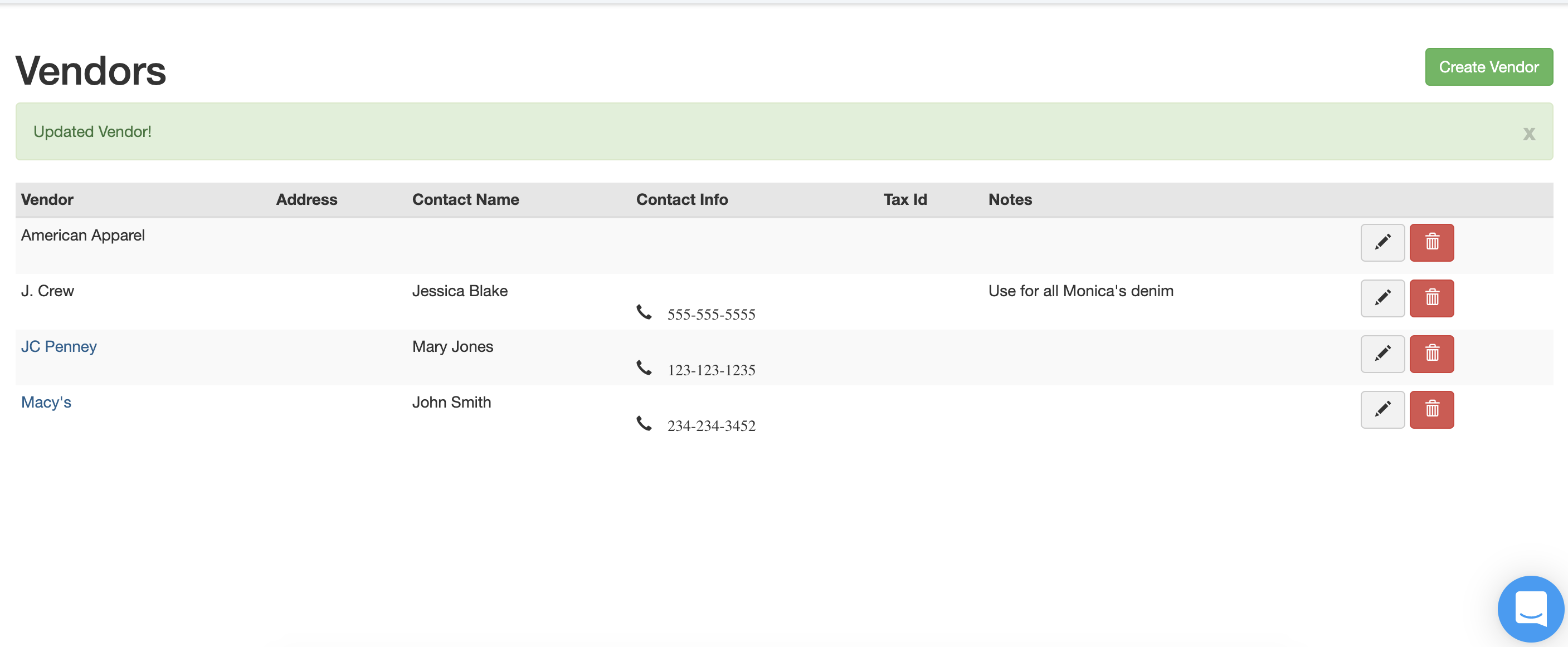 ---
Reports
Money Tracking has its own set of Reports which may be useful for your production. Click here for a more detailed look into each available report.