Choosing the Correct Disposition
Choosing the Correct Disposition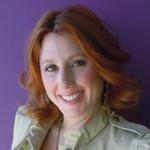 Updated by Jennifer Sneider
Studio Managers, Series/Feature Owners, and Department Users can access this feature.
Selecting the correct Disposition for your Assets is vital to the accuracy and longevity of the data generated from your production and sent to the Studio. We've created this mini-guide to help you choose the correct Disposition as you reconcile your Transactions into Assets.
What is a Disposition?
In short, a Disposition is the designation you give to an Asset that describes what happened to it. This helps the Studio know where the Asset is and what happened to it, making tracking recoverable Assets a quick and easy process in the event of an audit, reshoots, or if your production is picked up for a new season or sequel.
---
Disposition Examples
Below are some common Dispositions you may come across, and a contextual example for each:
Approved Sale: The Asset was sold to a person or entity with approval from the Studio.
Ex: A sweater was sold to an actor, typically at a discount, because they wanted to keep it.
Transfer: The Asset was transferred to another production, possibly to be used again.
Ex: a lamp was purchased for the production and used on a set, and was later sent to a different production to be used again on their set.
Storage: The Asset was put in a box and sent to a warehouse for storage. This is typically the most common Disposition used.
Ex: items from a character's change are put into a wrap box and sent to the Studio.
Approved Loan: The Asset is out on loan, possibly for an event, post-wrap.
Ex: a superhero costume was sent to Comic Con for a media event.
Approved Donation: The Asset was donated to a person or entity with approval from the Studio.
Ex: A hero prop that was donated to St. Jude Children's Hospital for a fundraiser. This Asset would typically have associated paperwork to go alongside it.
Loss & Damage: The Asset was lost, stolen, or damaged during production. For damaged items, the Asset is still recoverable but will need repair to restore it to its original condition.
Ex: a phone that was dropped and the screen cracked. The phone is still functional, but will require a screen replacement.
Expendable/Consumed: An Asset that was designed to be used/expended and not recoverable.
Ex: Gasoline or a specialty dye that is used to create an aged or distressed look.
Destroyed/Demo/Strike: The Asset was used during filming and is not recoverable.
Ex: a vehicle was set on fire during a chase scene and was destroyed in the process.
Rental: The Asset was rented from a rental house and is (or will be) returned after picture-lock.
Ex: Police outfits for background characters rented from Western Costume.
Returned: The Asset was purchased for the production but was returned back to the vendor because it was not used.
Ex: a pair of heels that never made it on camera.
In Use: The Asset is still being used during production and is awaiting its final disposition. This disposition should never be used post-wrap.
Ex: an iPad that was purchased for the production to be used to take continuity photos that will later be sold to a crew member or transferred to the Studio.
Other: If none of the above Dispositions fit with what happened to this Asset, Other can be used. Please contact our Support team before using Other as we may have another option for you to use.
Pro tip:
If you have questions about which Disposition to choose, or need help with anything else, please
contact our Support team
using the chat bubble in the bottom right corner of Asset Hub, emailing 
support@synconset.com,
 or calling 310-451-1792 (M-F 6AM-6PM PST).