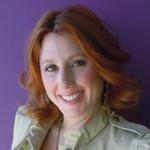 Updated by Jennifer Sneider
The Scene View displays department details for that Scene. If you have access to more than one department, you can view all details for the Scene together on one page.
To access a Scene View page, use the Universal Search bar to find a specific Scene, or click the blue hyperlink of the Scene number from the Scene Index or Character View.
Click the Next and Previous buttons to go to the next or previous Scene.

Edit or Delete the Scene
On the Scene View page, manage your Scene by clicking the Sidebar Ellipsis to edit, add a Photo, or delete a Scene.

---
Scene Notes
Click the Pencil icon in the Sidebar to add departmental Scene Notes. Scene Notes are visible for all departments you have selected in the Department Selector.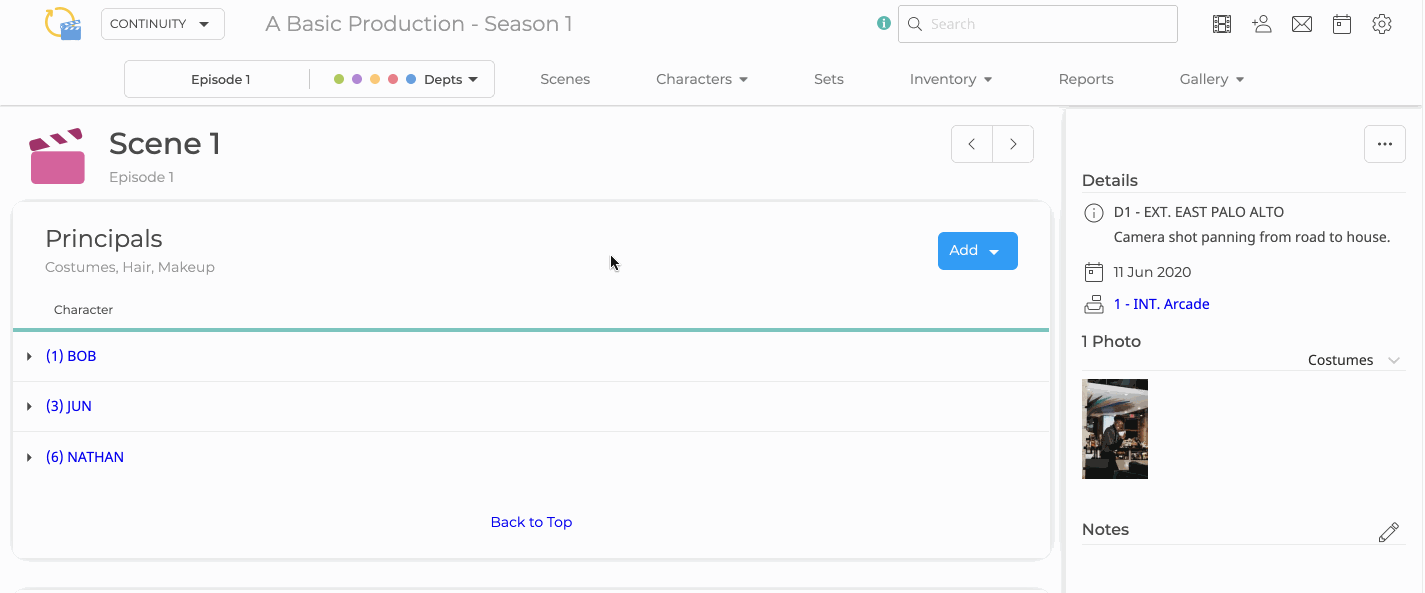 ---
Create and Add Characters
Adding Characters to a Scene can be done in two ways: create new Characters and add them to the Scene or add existing Characters to the Scene.
Each Scene has a Principals table and a Background table. Click the Add button on either table to create and/or add a new Character to the Scene.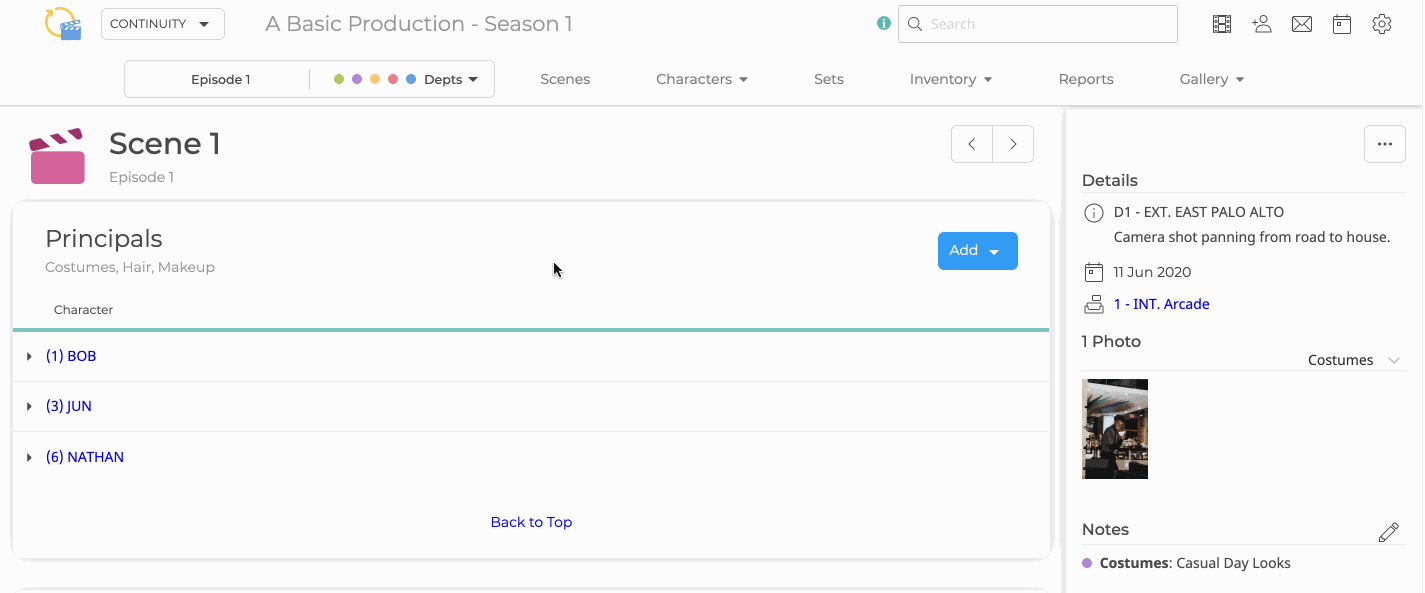 ---
View Changes and Looks
When multiple departments are selected (Costumes, Hair, and Makeup) you can view Looks and Changes in the Character tables.
Click the caret to the left of the Character name to see Changes, Hair Looks, Makeup Looks, and Scene Wear/Look Notes.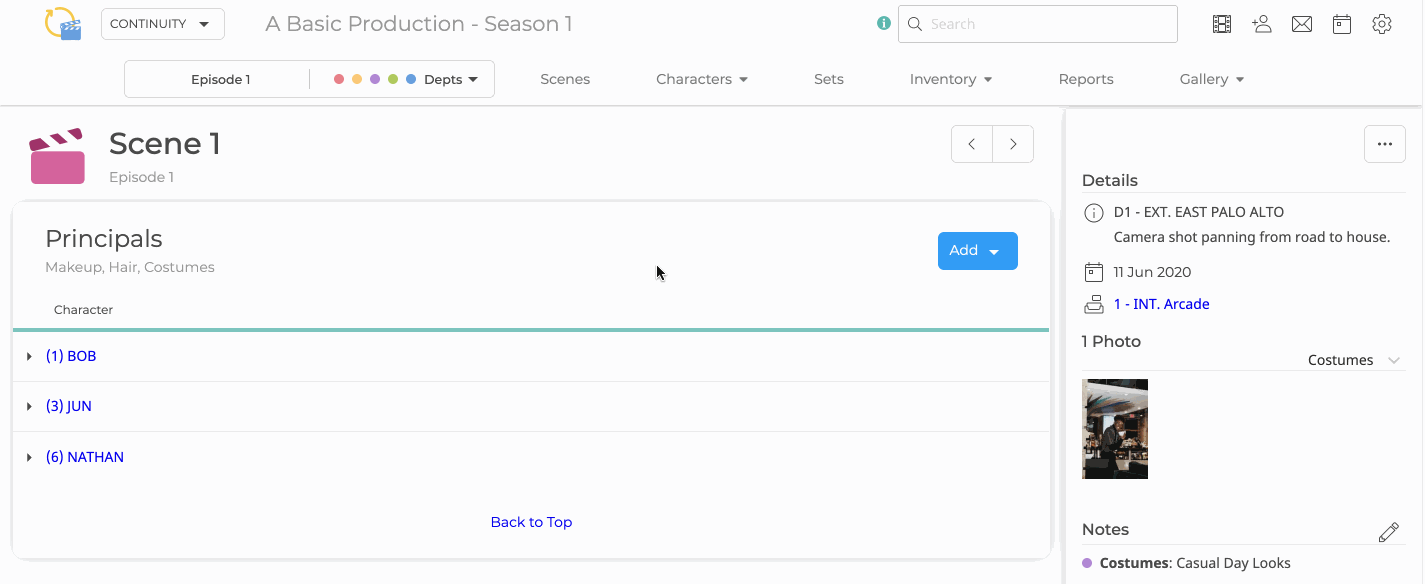 Note: Changes/Looks and Wear/Look Notes can only be modified when a single department is selected.
---
Add Photos
Each Scene has a Photo carousel that displays all images tagged to that Scene. Photos synced from your team's mobile devices will display in the carousel if properly tagged.
Photos can be added by selecting Add Photo from the Sidebar Ellipsis menu.

Note: Photos must be tagged to the Scene and not tagged as Research to appear in the carousel. 
---
Create and Add Props
The Props table will be visible to Props users and display the list of Props used in the scene. New Props can be created or existing Props can be added to the Scene from the Props table.
Click the Add button on the Props table to create a new Prop, add an existing Prop to the Scene, and/or copy Props from another Scene.
When copying from another Scene, you can choose to copy all Props or specific Props from that Scene.

Pro Tip: Customize your columns to efficiently focus on the information you need! Choose which columns to display, resize them, rearrange the order, and sort by column headers. Read
Customizing the Inventory Index
or more details.