Creating Division Assets Manually
Creating Division Assets Manually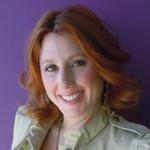 Updated by Jennifer Sneider
This article walks you through creating Assets in a Division. Asset Hub users with access to the Division and Edit Assets permission can create Assets.
Creating Assets in a Division
While logged into your Division, click Assets on the top navigation bar.
Click the orange (+) button in the upper right corner.
In the pop-up, enter the Asset information. Required fields are marked with an asterisk (*).
Once the required information has been entered, the options to save will illuminate.

Click Save to save the Asset and have it appear in the Asset Index.
Click Save and Create Another to save the Asset and then create another. If you are working in a Division, the next Asset will retain the same Warehouse, Series/Feature/Project, and Department. Each newly created Asset will appear on the Asset Index.
Warning: Assets cannot be deleted once created. Please contact Support if you accidentally create an Asset you'd like to delete.