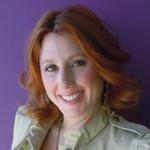 Updated by Jennifer Sneider
All of your productions live together on the My Productions page. Click the My Productions icon (film strip) in the top right corner of the screen to access your My Productions page.
All of your Episodic productions are listed under the Episodics tab, and all of your Features are listed under the Features tab. Click the appropriate tab and then click the blue hyperlink for the production you wish to view.

Once you access an Episodic production, you can view additional episodes by checking the boxes in the Episode Selector.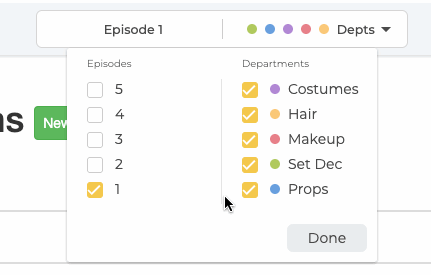 Note: When logging in your view will default to the last production you were working in. You can always tell what production you are currently in by viewing the title above the top navigation bar.