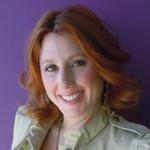 Updated by Jennifer Sneider
Studio Managers, Series/Feature Owners, and Department Users can access this feature.
While using Asset Hub, you may occasionally see Transactions of the same name and amount, with one Transaction as a purchase and a second as a return. This typically happens as a result of Assets that were purchased then returned to the vendor. In this case, you may see what appears to be duplicate Transactions when this is simply how your Accounting or Finance department keeps track of purchases.
It's important to note how these Transactions appear in your list: the Accounting or Finance department on your production logs each and every purchase made so that everyone remains on budget and is held accountable in the event of an audit. This includes a line item in their accounting software for every Transaction made against the production. For returns, this is typically logged twice - an "in" and an "out."
We've made it easy to quickly take care of these Transactions, and combine multiple Transactions together into one Asset. 
Reconciling Returns
Locate the "in" and "out" (positive- and negative-amount) Transactions.
Select both Transactions using the checkboxes on the left.
Click Bulk Reconcile > Create 1 Asset.
In the pop-up window, the Asset's Cost will default to the Cost of the first selected Transaction. If you want to assign a different Cost, overwrite this value. If you'd like the system to sum all Transaction Costs, check the box for Sum Total Cost.
Include information about your Asset and set the Disposition as "Returned."
Click Create Asset. 
A notification will appear at the bottom of the screen to confirm that the Asset has been successfully created. 
Repeat these steps for each positive and negative amount Transaction you have. If you have multiple positive and negative amount Transactions for the same Asset, select the checkboxes next to each before clicking Bulk Reconcile. 
Pro Tip: If you have a return Transaction to match to an existing Asset, check out
this article
.