[Mobile] Scene Index Overview
[Mobile] Scene Index Overview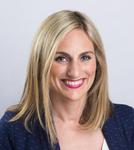 Updated by Michelle Salatto
After a script is successfully uploaded and Scenes are created on the web app, you can view all the Scene information on the mobile app. 
Just like the web app, the Scene Index is the same across all departments if you're working on a multi-department production. 
Note: The Scene Index shows information from the episodes you have selected in the Episode Selector. 
Viewing Your Scenes 
By default, the Scenes shooting today are listed at the top and all other Scenes are listed below. 
Scenes appear in grey once the Shoot Date has passed.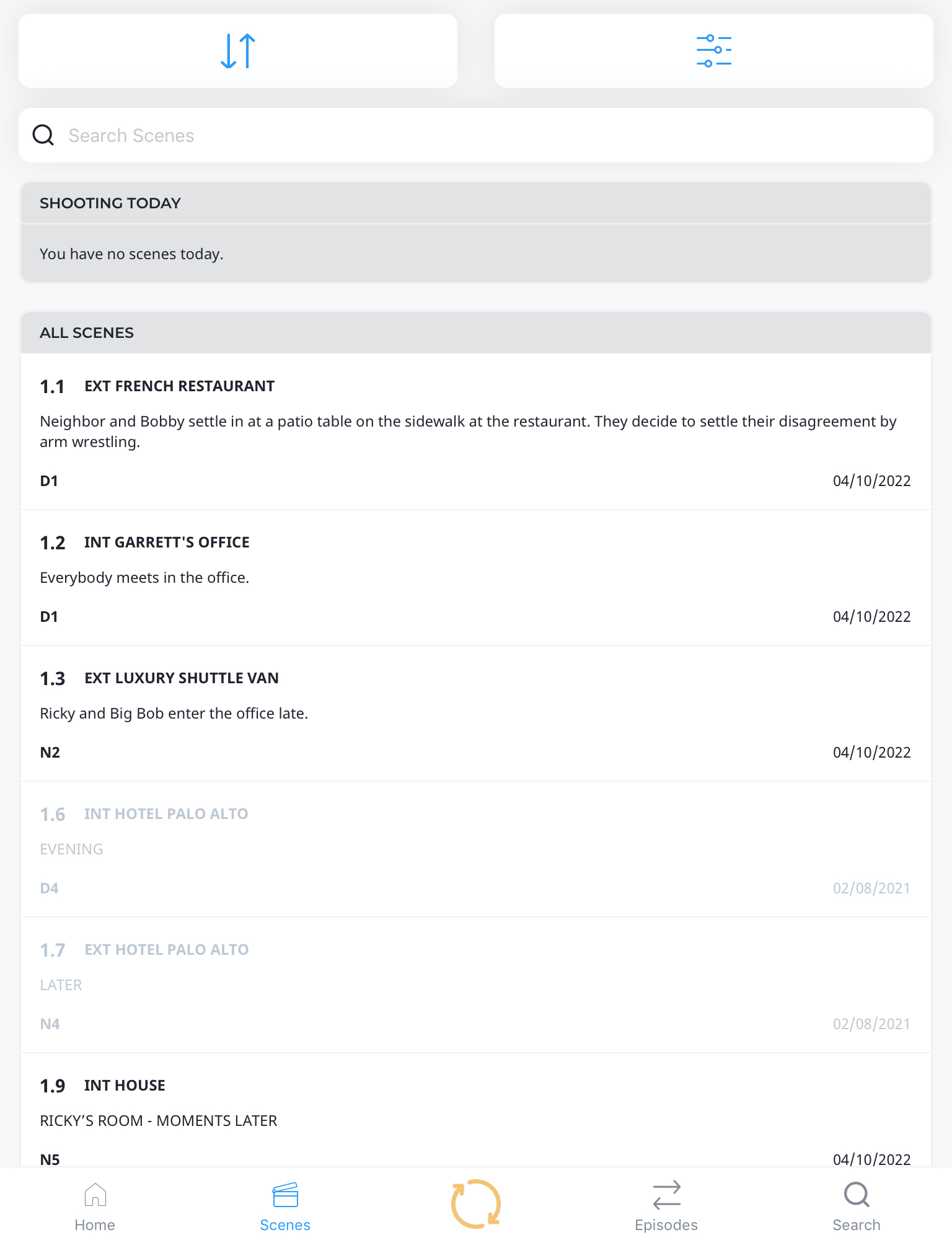 Note: Omitted Scenes will not appear in the Scene Index by default. If you need to find details about an omitted Scene, search for the Scene using the search bar at the top of the Scene Index, or use the Universal Search on the bottom navigation bar.
---
Sorting and Filtering
Tap Sort (the left button) to view your Scenes in order by Scene number, Shoot Day, or Script Day.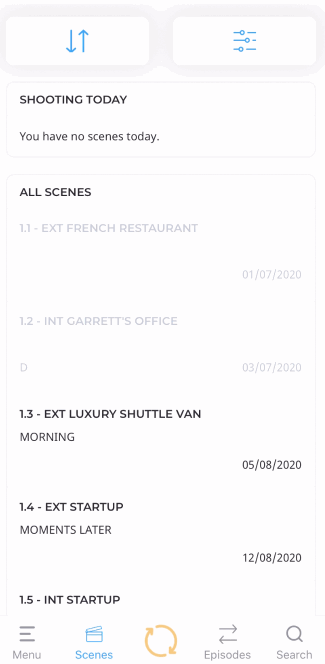 Tap Filter (the right button) to view Scenes that are shooting today, yesterday, or tomorrow.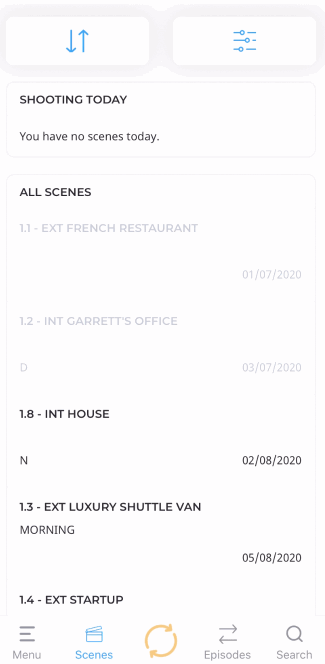 ---
Searching 
Using the Scene Index
Use the search bar at the top of the Scene Index to filter by Scene number or Script Location.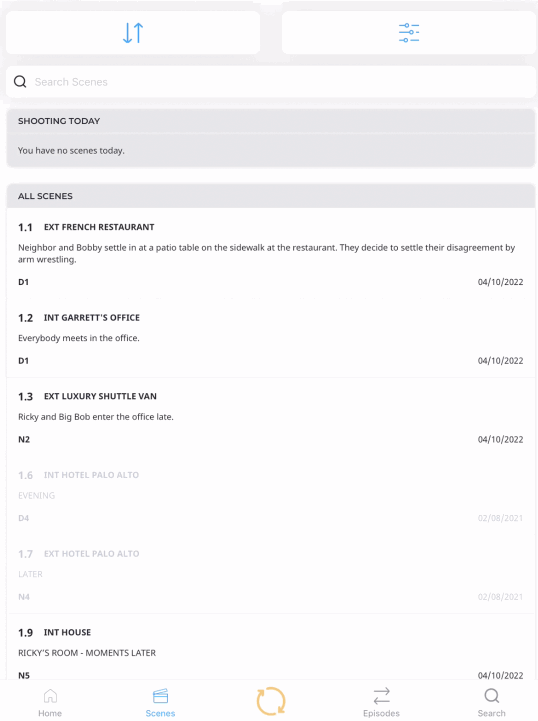 Using Universal Search
Tap Search on the bottom navigation bar to access Universal Search in order to search for a specific Scene by number or Script Location. You can also tap Scenes under "Search By Category" on the search page to see a full list of your Scenes.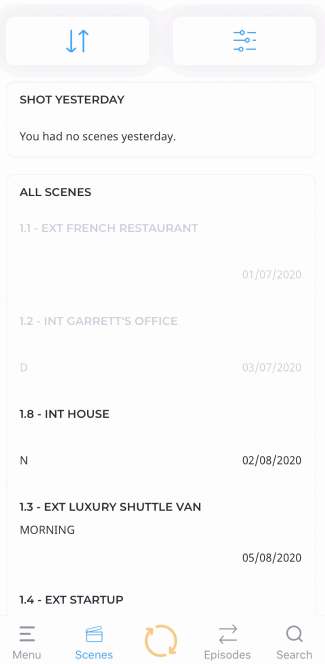 Pro Tip: If you're looking for Scene-specific information (i.e. Characters, Props, Photos), tap any of the Scenes on the Scene Index to reach a Scene View Page. 
---
Editing Scenes
Users with the Edit Scenes & Characters permission can swipe left on a Scene, then tap the Pencil icon to edit Scene information.
You can edit the Scene number, Description, Script Location, Script Day, and Shoot Date.
Note: Once a Scene is omitted, edits can no longer be made and Characters cannot be added. If you need to unomit a Scene, this must be done on the web app.