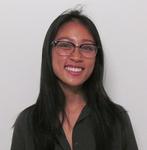 Updated by Thao Nguyen
Share photos from the Gallery in order to send other team members a request for approval.
Approval requests are found in Messages, which you access by clicking the Envelope icon in the top right corner of the screen.

In Messages, you can approve or reject the photos attached to the approval request.
Multiple actions can be made from here:
Click the green checkmark to approve the photo.
Click the red X to reject the photo.
Reply to the approval requests with additional comments.

Note: The sender of the approval request can view how many yes or no votes for each photo.