[Mobile] Viewing Sets by Scene
[Mobile] Viewing Sets by Scene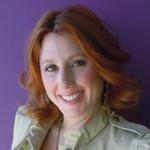 Updated by Jennifer Sneider
After adding Sets to a Scene on the web app, you can view these Sets from a Scene View page on the mobile app. You must have permission to the Set Dec department to view Sets on the mobile app.
Pro Tip: To view a list of all your Sets, access the Set Index on the Home page or tap the Search icon to use Universal Search, then tap Sets.
To see your Sets by Scene, tap a specific Scene and then tap Sets on the top navigation bar.
Tap a Set name to go to the Set View page where you can access additional details about the Set from the top navigation menu:
Tap Details to display the Set details.
Tap Set Pieces to display the Set Pieces in the Set. 

Tap Add New Set Piece to create a new Set Piece.
Tap Add Existing Set Piece to add existing Set Piece(s). 
Tap a Set Piece to edit its information. 

Tap Scenes to view all Scenes using this Set. 
Tap Gallery to display the photos of this Set and to add Establishing photos.