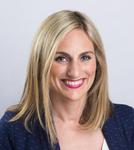 Updated by Michelle Salatto
Exporting Inventory
On the Inventory Index, you can easily export your Inventory list in either PDF or CSV format.
Take advantage of the filters and columns available to you on the Inventory Index table page to customize your report(s).
The exported report will only include the columns and rows that are displayed on the Inventory table, in the exact order displayed on your screen. The column widths are not customizable for an exported report.
Pro Tip: If you have access to multiple departments, you can view Inventory across the production for Costume, Props, and Set Dec at once!
To export your Inventory list from the Inventory Index:
Check the boxes in line with the items you want to export or check the top box on the table to select all items on the page.

To select all Inventory items across all pages, after checking the top box, click the blue hyperlinked Select all xxx Inventory Pieces across all pages at the top of the table.

Click the Horizontal Ellipsis at the top right of the Inventory table.
Click Export.
Select the desired format of the report (PDF or CSV).
The list will be exported and downloaded to your computer's hard drive. The storage location depends on your browser settings.
Note: Reports can take longer to download depending on the amount of data you are attempting to export. 
CSV Format
Exporting the list in CSV format provides you with an Inventory list that is compatible with spreadsheet software like Excel and Google Sheets. You are able to edit existing data or add notes.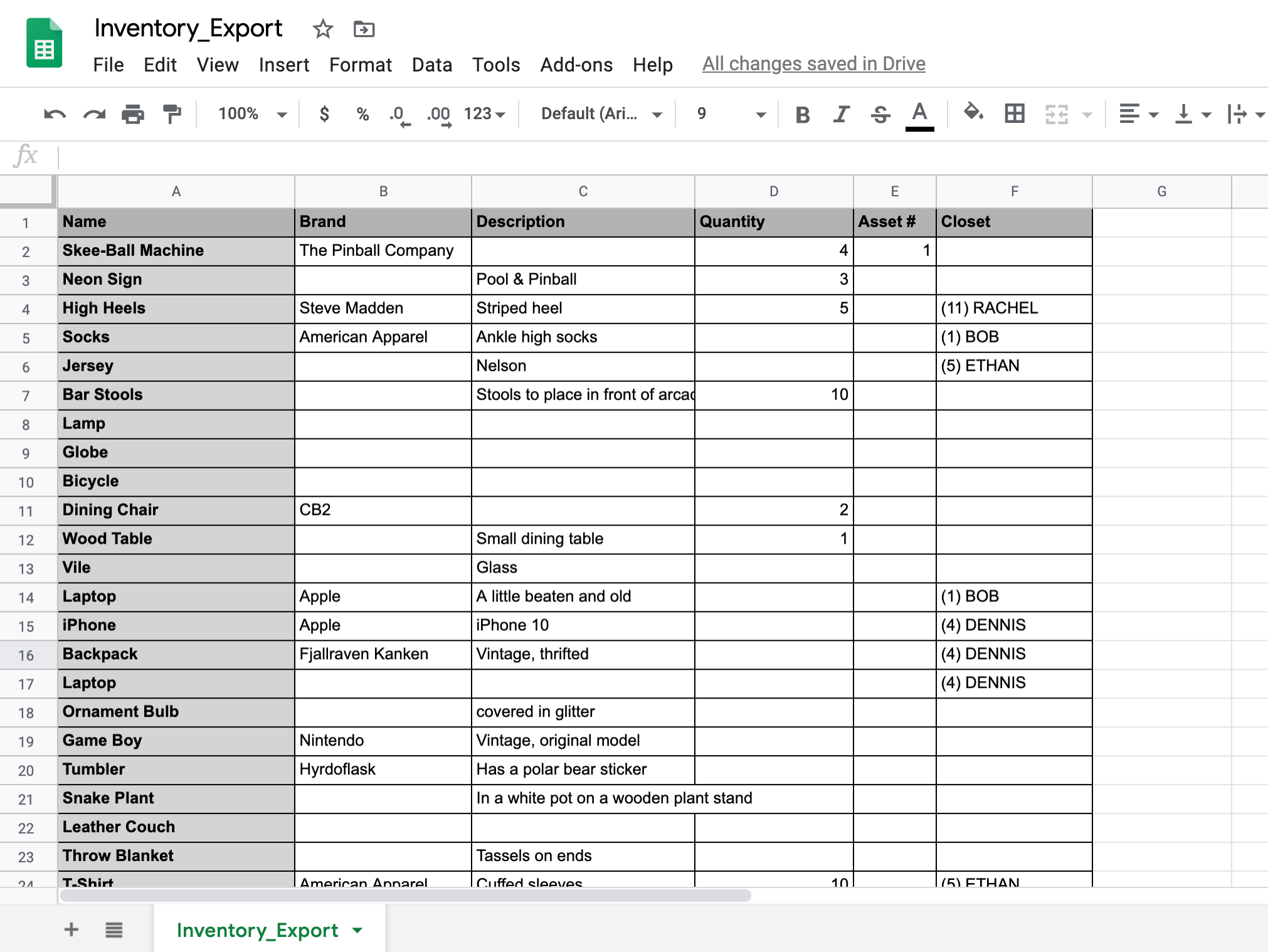 .CSV version of an Inventory list
PDF Format
The PDF version is formatted in a more visually-appealing way that is suitable for printing or sharing. You would need more advanced software in order to edit existing data or add notes.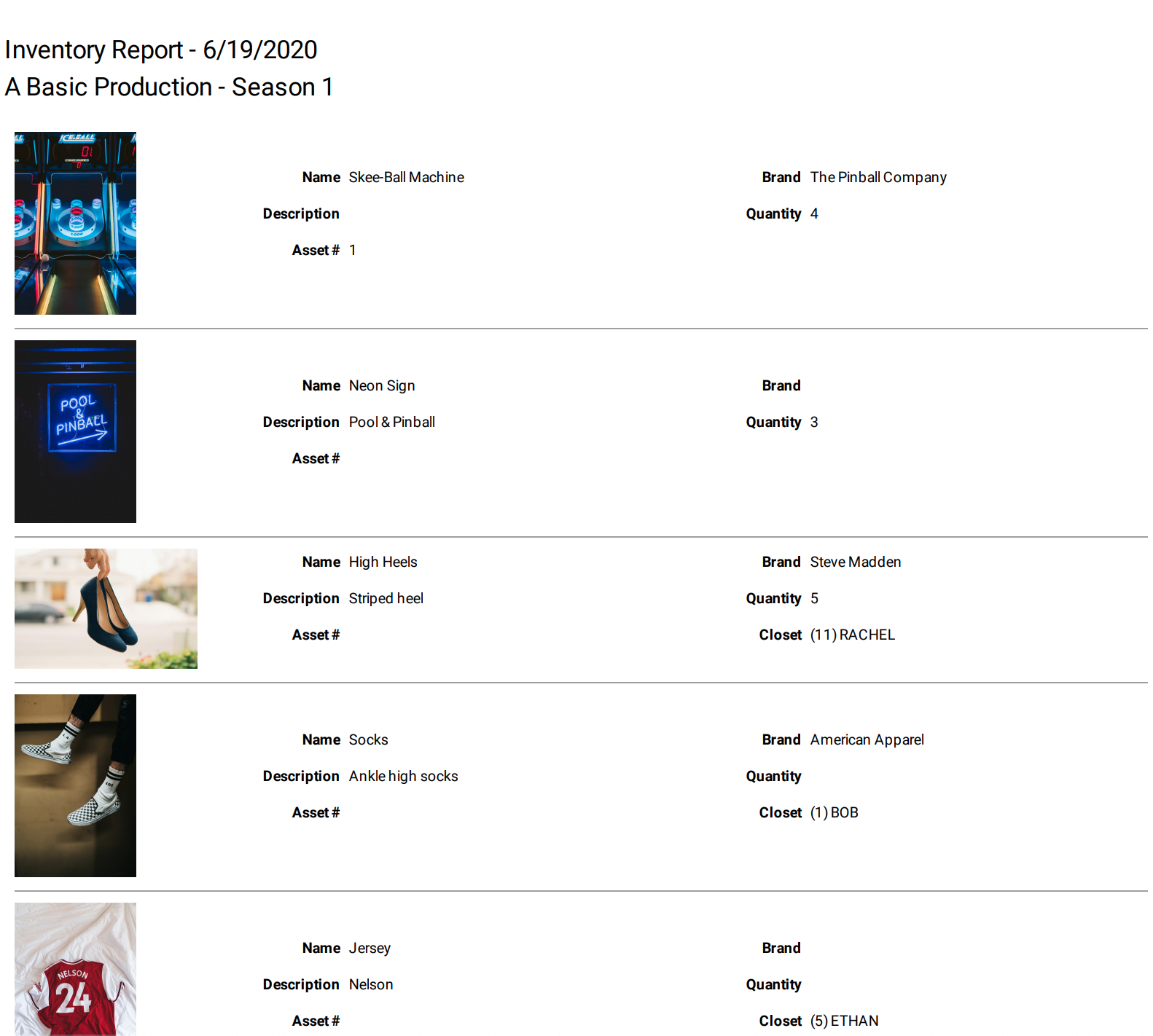 .PDF version of an Inventory list
---
Inventory and Asset Reports
Depending on your department, there are additional reports available to you in Continuity. 
Click Reports in the top navigation bar (only one department can be selected to access reports) and search through the following sections listed by department below:
Costumes: Items/Asset Reports
Items by Character
Assets Report
Set Dec: Piece/Asset Reports 
Props: Props/Asset Reports
All Props or Props by Category
Asset Report
Props Continuity Report
Status Report
---
Related articles: Managing Inventory, Character Closets, Saving Reports Digitally