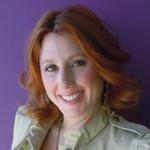 Updated by Jennifer Sneider
There are a few reasons why you might not be able to sync the mobile app.
No WiFi or Cellular Signal
If you have a weak signal or no Internet connection, the system cannot connect to the server.
Connect to a strong WiFi network or find a location with a strong cellular signal to complete a sync.
If this is the cause, you receive the error message: "There was a syncing error. Please check your network connectivity and try again."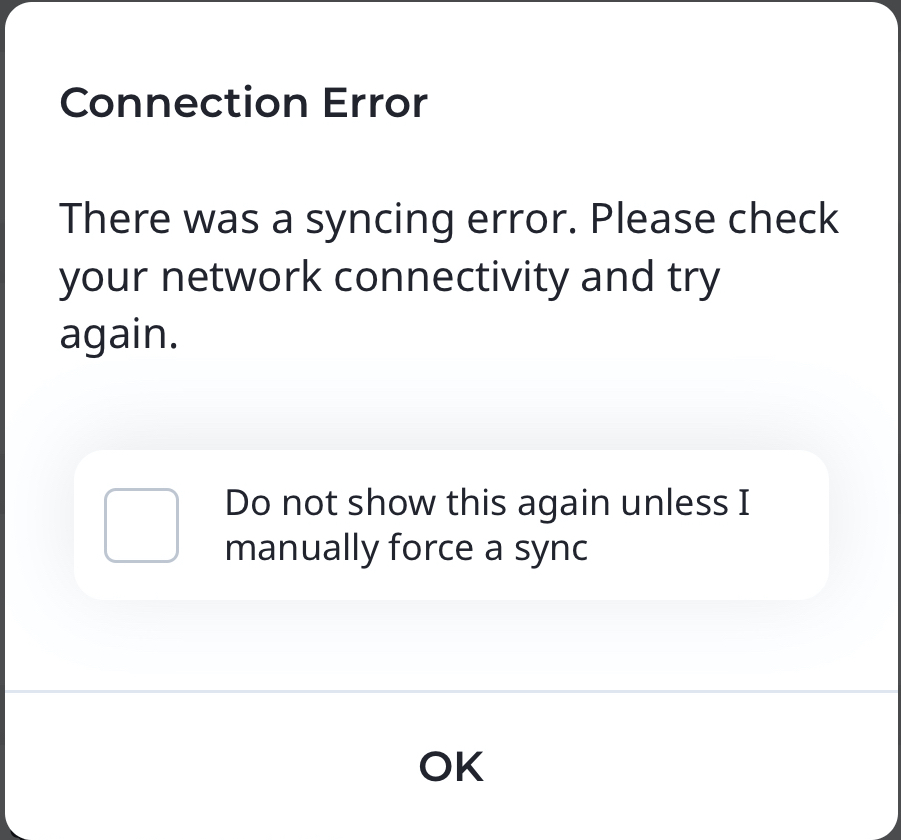 ---
Expired Subscription
If a production's subscription expires, the account goes into Read Only mode.
When this happens, you can view all of a production's information, but you are unable to sync data on your phone for that production.
If you need to make edits on an expired production, contact Support for assistance. 
If this is the cause, you receive the error message: "The department's subscription has expired. You may view the department but may not edit any information. To extend your subscription, please contact us at accounts@synconset.com."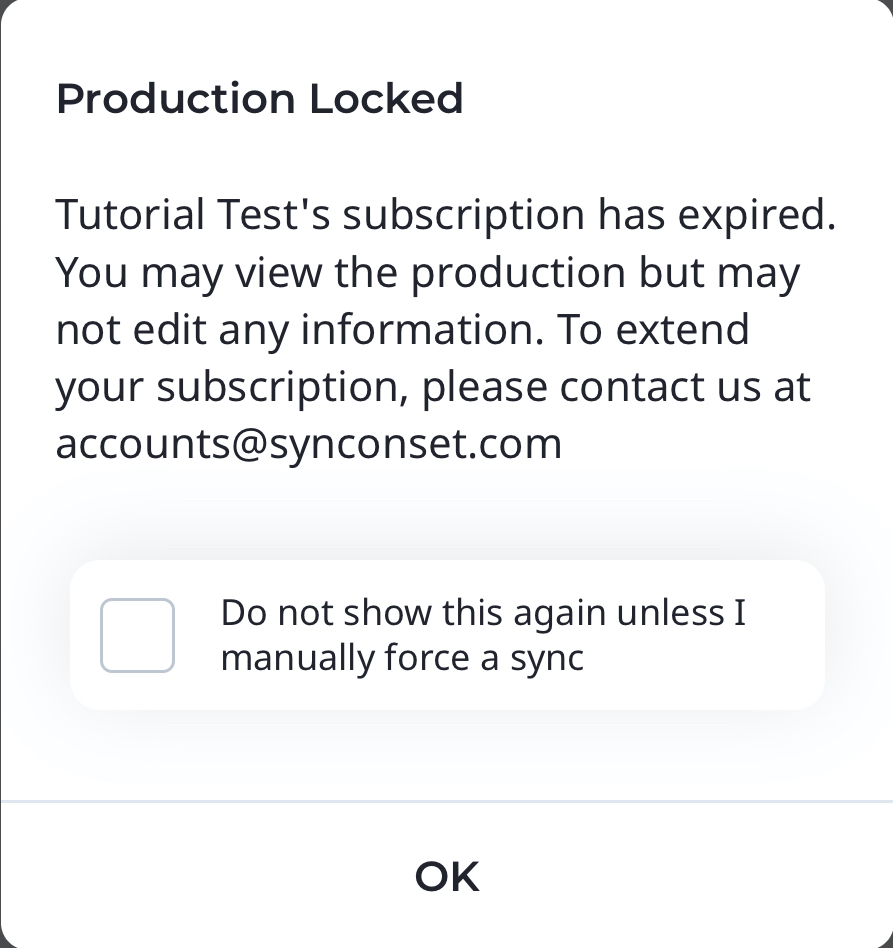 ---
No Longer a User on a Production
If you have left or been removed from a production but still have data tied to that production on your phone, you will be unable to sync since you no longer have access to the production.
If this happens, contact Support for assistance. 
If this is the cause, you receive an error message that begins: "We were unable to verify your permissions."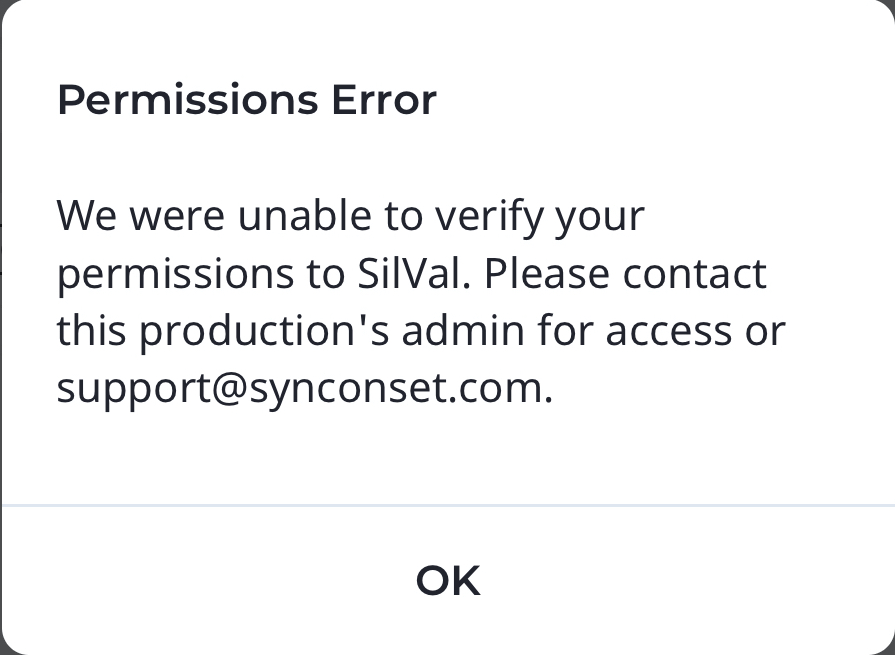 ---
Troubleshooting Steps
If you have trouble syncing and none of the above are the cause, try these steps:
Check to see if your mobile device allows the app to access cellular data.

Go into Settings on your mobile device.
Tap Cellular (usually the fourth item on the list on an iPhone/iPad).
Scroll down to SyncOnSet and make sure it's toggled green. If it's not, toggle it on.

Log out of the app, quit the app (swipe up on an iPhone/iPad), relaunch the app and log in again.
Check your internet connection speed by opening your mobile device's internet browser. Type speed test into your search bar, then click the blue button that says Run Speed Test. Wait for the the Upload and Download results. Once the test is complete, take a screenshot of your results and send it over to us at support@synconset.com.
Contact Support if none of the above work.