Customizing the Scene Index
Customizing the Scene Index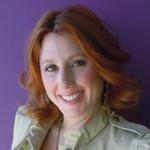 Updated by Jennifer Sneider
The Scene Index can be customized in many ways. This article outlines how to set up your preferred view. When you customize the Scene table, it will be saved in that format on your browser (not your login) unless you clear your cache.
Note: Your view of Scenes will change depending on which Episodes and Departments you have selected.
Choose Columns
All columns are available to all departments. The Sets column will only be available if Set Dec is a selected department in the navigation bar.
To select the columns to view:
Click the Choose Columns button to open the menu.
Check the boxes next to columns you want to view and they will be added to your Scenes Index. Uncheck the boxes next to columns you want to hide.
Click Done when finished.
Pro Tip: The display changes will be saved even if you refresh or leave the page. 
---
Rearranging and Resizing Columns
Rearrange the columns to a new location on the Index by dragging and dropping a column header to a new position.

Resize the columns by dragging the edges of a column header to expand or compress a row.  

---
Sorting and Filtering Scenes 
Sort a column by clicking the column header. Click again to sort in the other direction.

Filter Scenes using the Scene search bar to search by Scene Description.
Click the Filter button to filter by shoot date or hide omitted scenes.
Pro Tip: If you only want to see Scenes shooting today, select today's date in the From and To fields.