[Mobile] Switching Productions and Multi-Episode View
[Mobile] Switching Productions and Multi-Episode View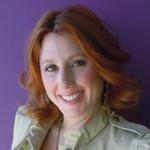 Updated by Jennifer Sneider
Switching Productions
You can access all your productions on the mobile app.
To switch productions
Tap Home on the bottom navigation bar.
Tap the Gear icon on the top right.
Tap Switch Productions.
Tap the production title.

If you are working on a traditional episodic, select your episode(s) to view then tap View Scenes.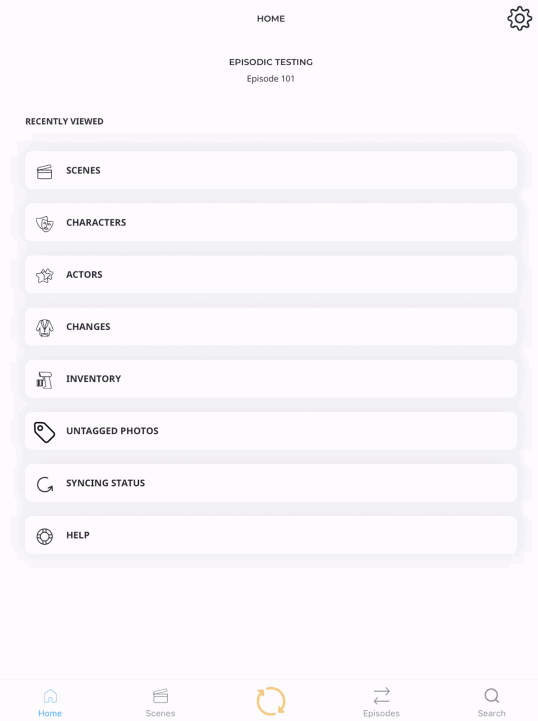 ---
Multi-Episode View
You can view multiple episodes of your production simultaneously in the mobile app. With multiple episodes selected, you will see Scenes across selected episodes, which is especially handy for Block Shooting.
To select multiple episodes
Tap Episodes in the bottom navigation bar.
Tap the boxes in line with the episodes you wish to view. A checked box indicates the episode will be selected. An empty box indicates the episode will not be selected.
Navigate away from the page and your episode election will be saved.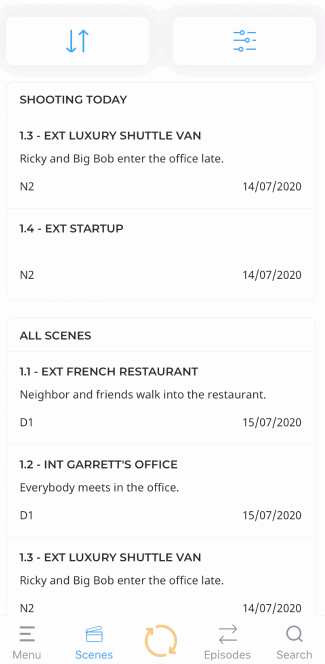 Note: Every episode you have permission to will sync down when you sync, regardless of which episodes you have selected.