Exporting Asset Reports from Global Vista
Exporting Asset Reports from Global Vista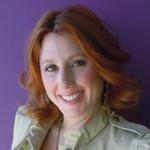 Updated by Jennifer Sneider
This article will guide an Accountant through running and saving an Asset report using Global Vista so they can import their ledger into Asset Hub.
Creating a Flex Report Template
We recommend creating a Flex Report Template so that the Asset reports remain consistent throughout the life of the Project. Your template should include at least these columns:
(A) Account Number
(I) Detail Description
(K) Transaction Number
Either (D), (E), or (L) At least one other [(D) Invoice / (E) PO number / (L) Reference] that is relevant to the crew
(C) Vendor Name
(H) Source Code
(G) Year Period
(J) Detail Amount
(4) Currency
Set the Report to Landscape.
Upper/Lower headings should already be set and left at the default values. In this screenshot they are blank but this field will vary between productions.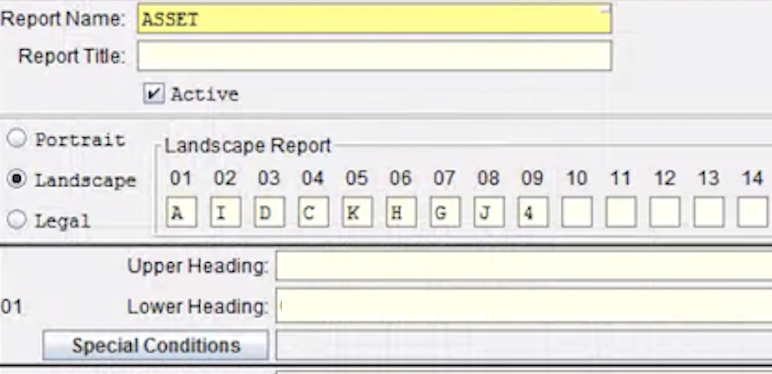 ---
Exporting the Asset Report
To export your Asset report, first select Reports > General Ledger Reporting > Ledger Inquiry. 
Select the following options:
A

Report ID: Choose the Flex Report Template that you created above
Report Title: Give your report a name here

B

Repeat for all of relevant Asset Designations: A, I, M

C

D

E

Include Amounts: Cost Only

F 

Currency Conversion: Native

If you have multiple currencies, a separate report must be run for each

G
Important Note: As noted above for B and F in the screenshot, run a report for each Asset designation AND for each currency. For example, if you use the Asset designations A and M and this Project is using USD and CAN currencies, you will need to export 4 reports:

- G/L From A G/L To A; Currency USD
- G/L From A G/L To A; Currency CAN
- G/L From M G/L To M; Currency USD
- G/L From M G/L To M; Currency CAN
After selecting these settings, press Enter on your keyboard, select Preview in the print pop-up, and click OK.
When the report appears, click the Excel icon at the top to export to Excel.
On the Save screen, give the file a name and click Save.