The New and Improved Actors
The New and Improved Actors
Updated by Natalie Nelson
In SyncOnSet 5.0, Actors exist across the entire production. For episodics, this means no longer importing Actors from episode to episode. 🙌🏻
The Universal Search bar has also been improved to help you find what you're looking for more efficiently 🔍.  Quickly access an Actor View page right from the search results! Click the Actor category header to limit your results to Actors.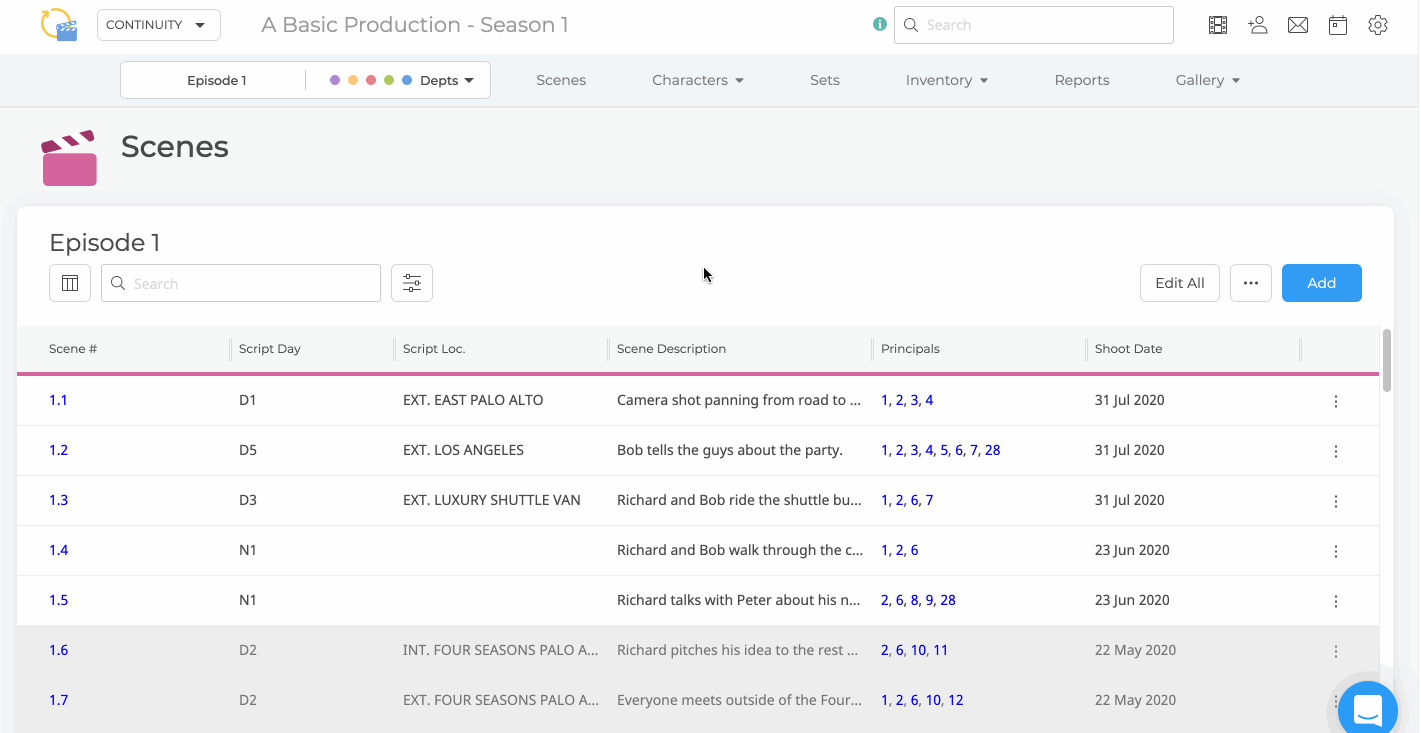 Actor Index
Hover over Characters and click on Actors to get to the Actor Index for your production. This page displays a master list of all of your Actors regardless of what episode they are in. 
For productions with multiple departments, all departments share an Actor Index. 
You can still click on the Name, Character(s), Next Fitting, or Start Work column headers to sort these columns. However, you can now also resize the width of each column by dragging and dropping the edges of each column.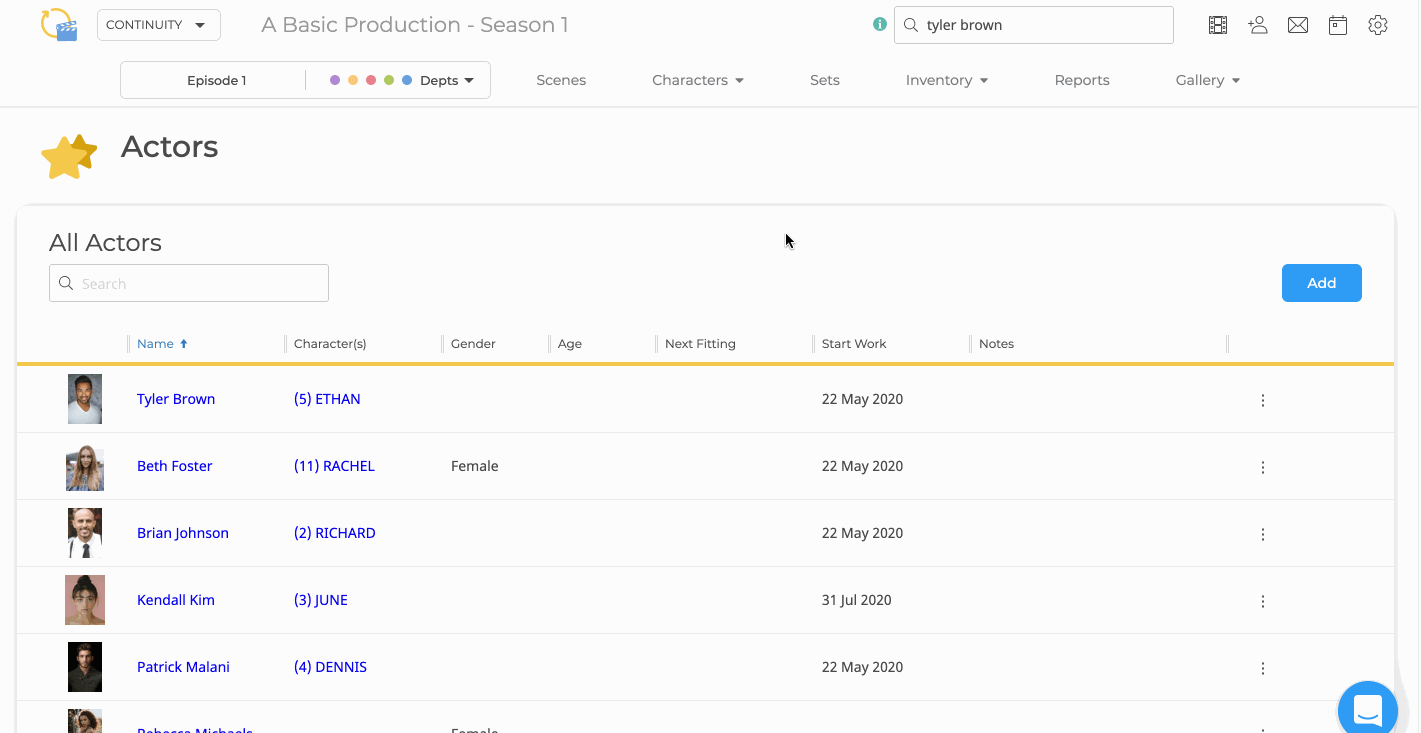 Gender options are no longer limited to just Male or Female! You can now update an Actor's gender directly from the Actor Index to Male, Female, or Non-binary. 
Actor View
The Actor View reflects every department that is selected in the Department Selector.
For example, if you have access to both Hair and Makeup and have both departments selected, you can simultaneously view information about an Actor's hair stylist and makeup artist. 
Similar to the Actor Index, you can update an Actor's gender directly from an Actor View page to Male, Female, or Non-binary.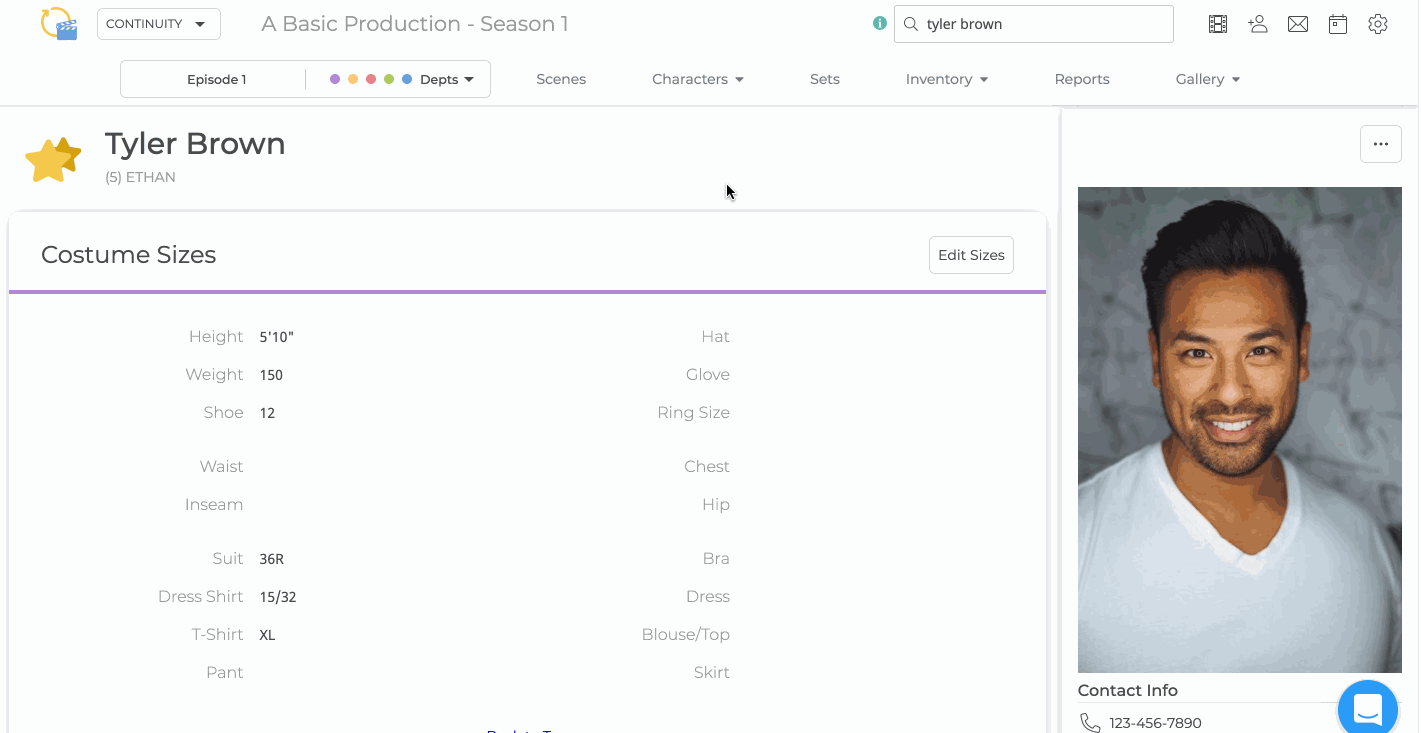 Contact Info now lives in the Sidebar and is still only visible to users with the "View Actor Contact Info" permission. 
Costume
There are now two tables on an Actor View page: Costume Sizes and Actor Info.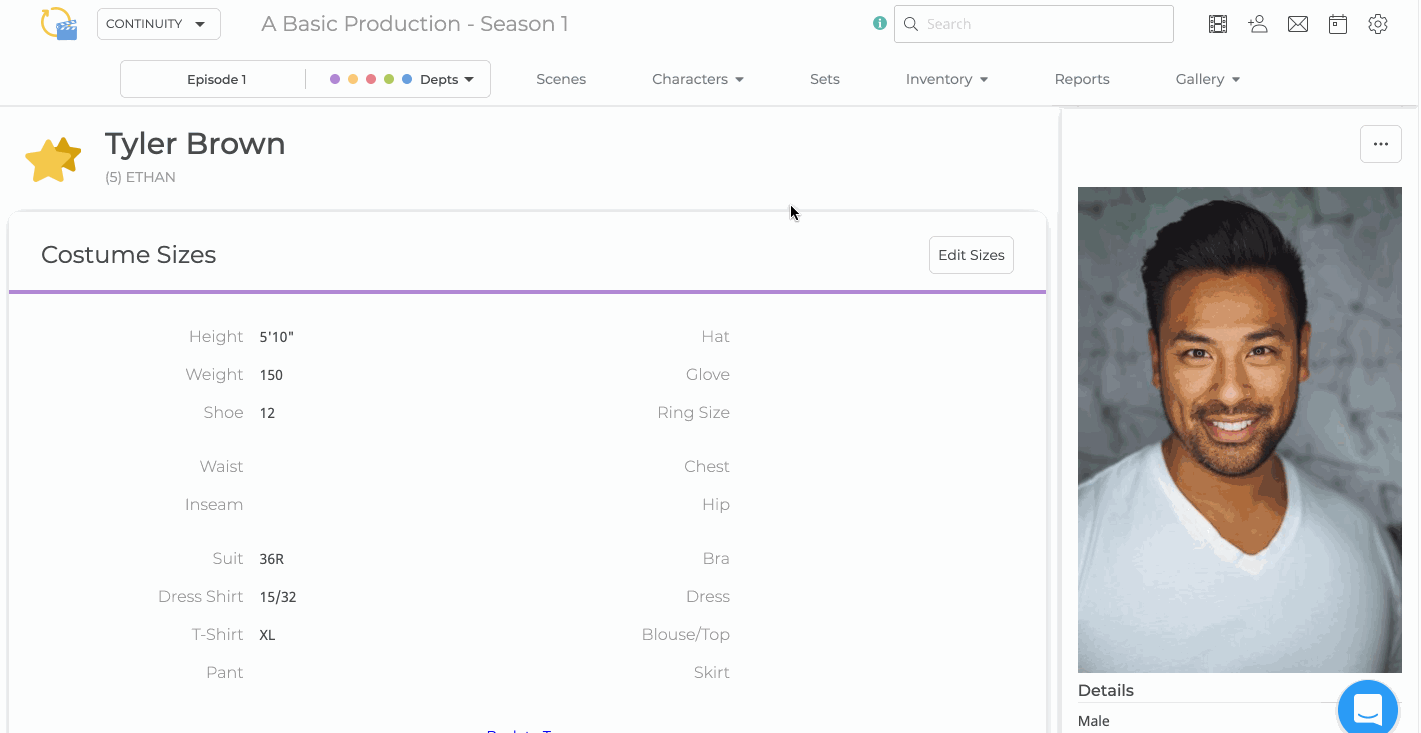 Hair and Makeup
There are no major changes to the Actor View page for the Hair and Makeup departments. 
Props
There are more fields available to view and edit for the Props department. 
Instead of only having ring size and allergies on the Actor Info table, the Props department now has fields such as ears pierced, eye color, hair color, skin tone, tattoos, and more!