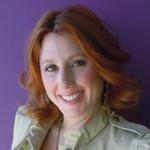 Updated by Jennifer Sneider
Design Updates
We've made improvements to our mobile app based on user feedback in order to improve your workflow!
Home Page
The newly redesigned Home page brings back a frequently requested feature - the Index! Depending on your department permissions, you can now access the following with one tap:
Scene Index
Character Index
Actor Index
Change Index
Hair Look Index
Makeup Look Index
Set Index
Inventory Index
Each Index will display a list. Tap the Arrow on the right of a row to expand or contract the view. Tap an entity to go to its View page.
Tap the Gear icon on the top right of the Home page to access the app Settings, including Switching Productions and Choosing Departments.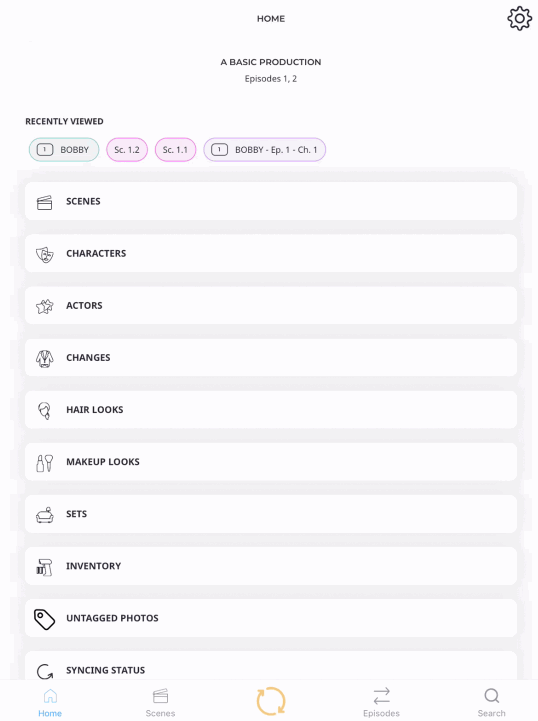 Scene Index
With the new search bar on the Scene Index, you can search for Scenes by Scene number or Script Location.
UI updates allow you to more easily identify Scene details such as Scene numbers and Script Locations.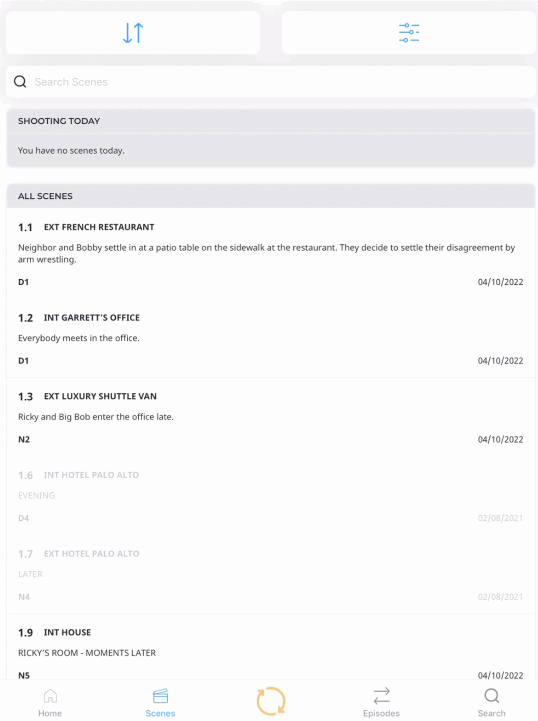 View Pages
We've heard you asking and have included more Scene details on the Scenes tab of all View pages. You will now see the Scene description, Script Day, and Shoot Date 🙌 . If the Shoot Date is in the past, the Scene header will be greyed out. Collapse or expand the information by tapping the Arrow on the top right of the Scene card.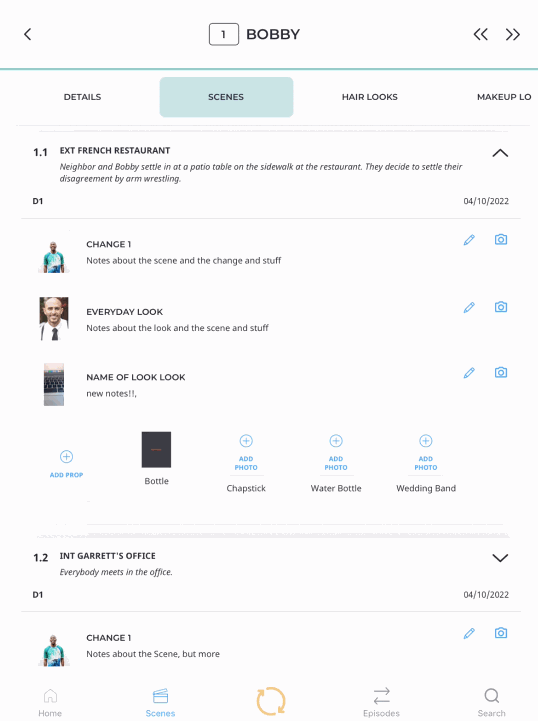 Inventory Index
There is a section for Unassigned Inventory so you can view any Inventory item that has been created but not assigned to a Character or Set.