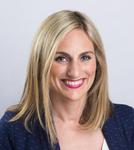 Updated by Michelle Salatto
Costume Items, Props, and Set Pieces are all Inventory. The Inventory Index page provides a full list of all pieces of Inventory across the production. Departments that have access to Inventory are Costumes, Props, and Set Dec.
Note: You will only see Inventory in the table for the department(s) you have selected in the top navigation bar.
---
Inventory Table
An Inventory table will appear anywhere you see Inventory listed.

Click the Choose Columns icon above any Inventory table to select which Inventory details you wish to see: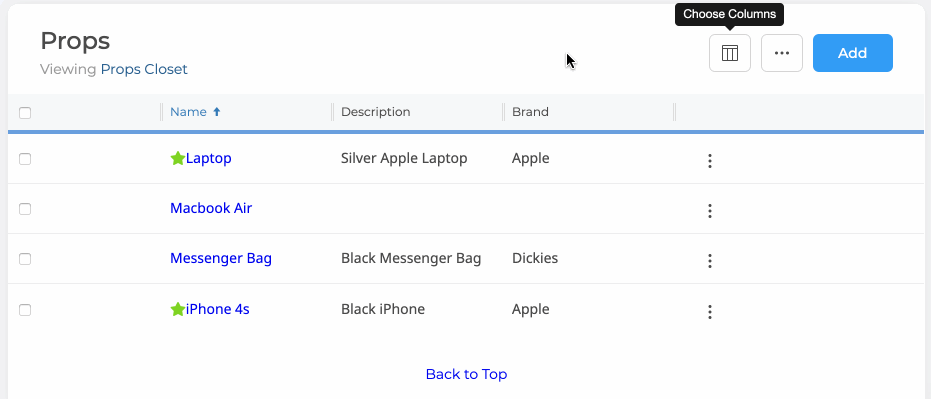 Pro Tip: You can also customize which columns you see and the order of those columns any place you see an Inventory table.
---
Inventory Tables by Department
Besides the Inventory Index, the Inventory table exists in different sections of the web app depending on which department you are in. Here are the additional places you can find Inventory tables:
Costumes
Costume Items display in an Inventory table of Items on a Change View: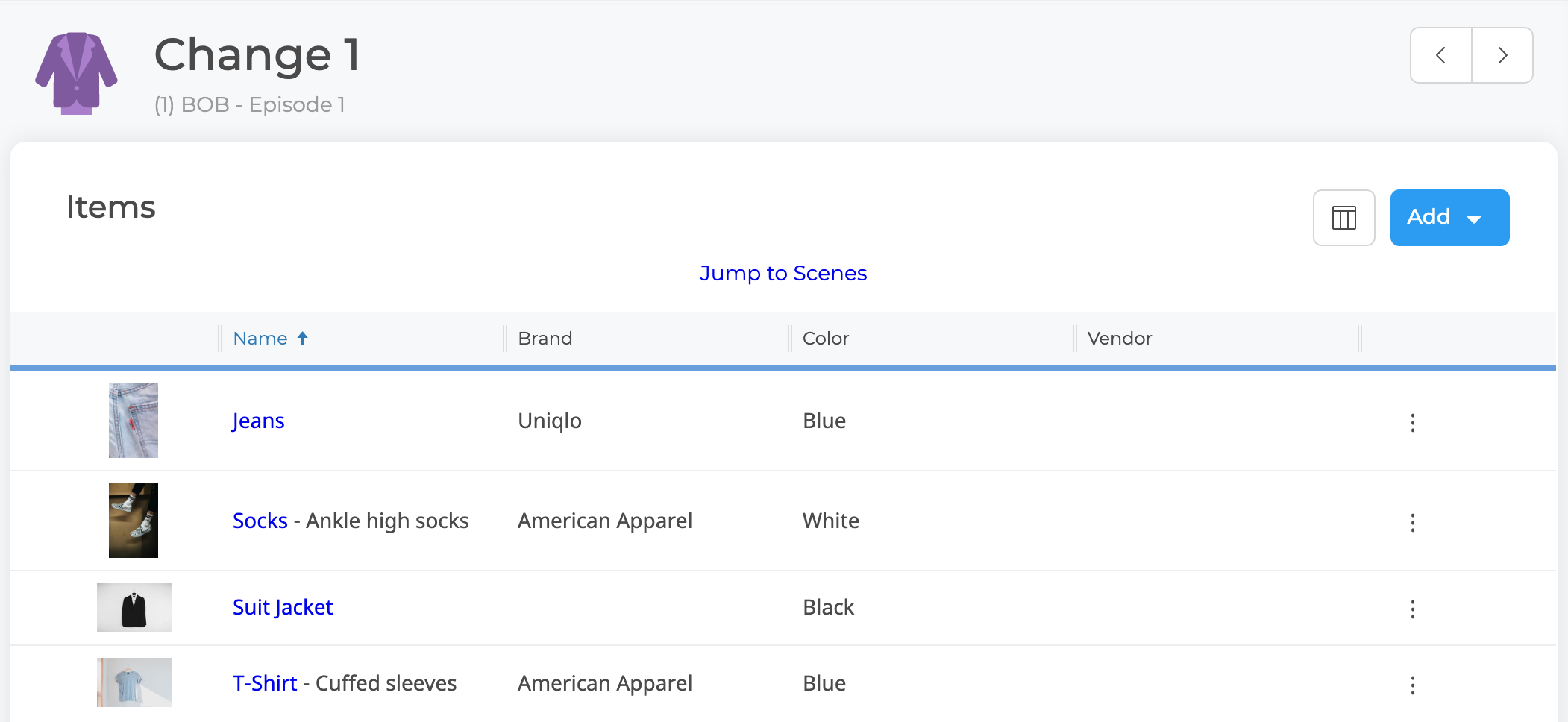 Props
Props display in an Inventory table of Props on both the Character View and the Scene View: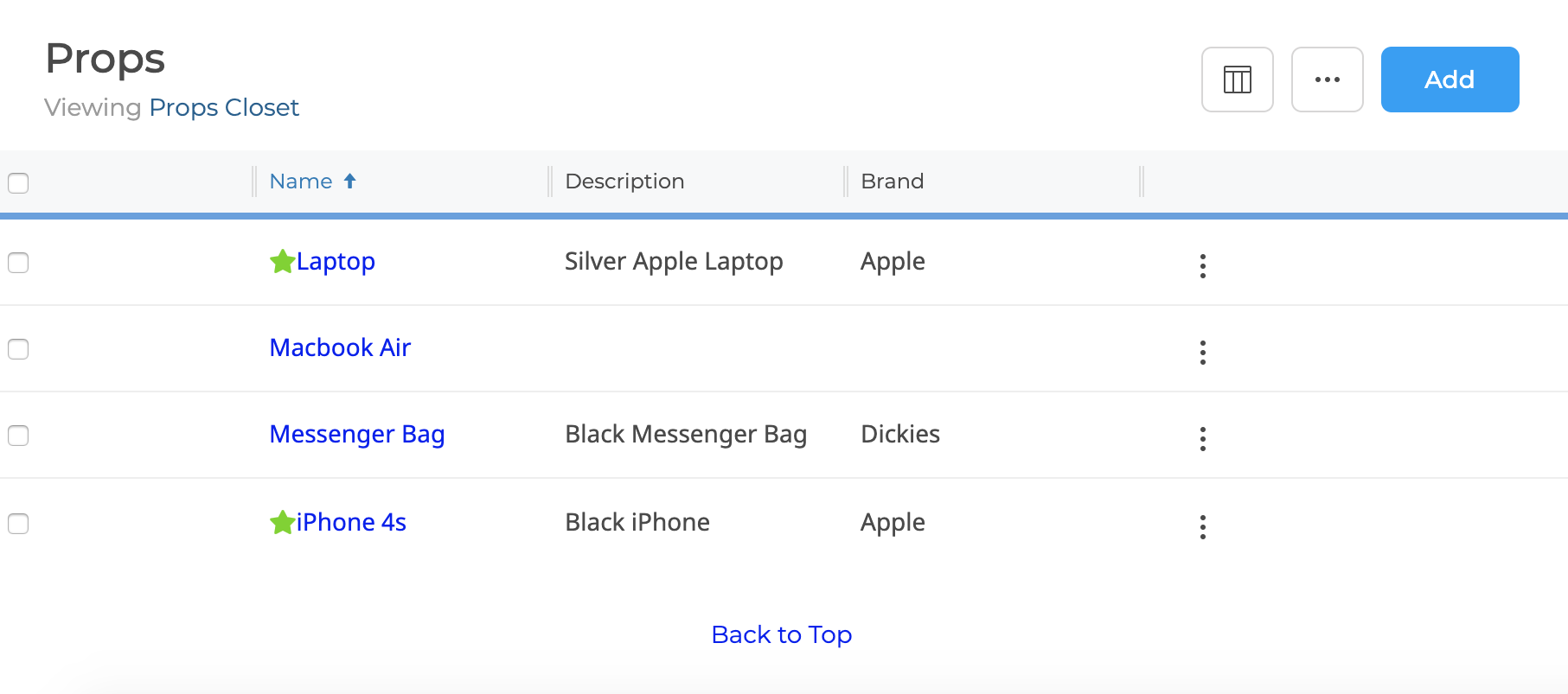 Set Dec 
Set Pieces are listed on the Set View:

Note: The UI of the Set View page has not yet been updated to include the new Inventory Table and custom columns are not available.
---
Inventory Index
The Inventory Index displays all Inventory together in one table. Use the Rows per page dropdown at the bottom of the table to choose to view 25, 50, or 100 items per page.
On the Inventory Index you can perform bulk options to update Statuses or Categories or reassign a group of pieces to a new Character or Set.
Once you create a piece of inventory for a production, you do not have to create it again. You can always Add Existing Inventory to a Scene, Set, Change or Character Closet.
Select which fields you wish to see (or hide) from your view to enable faster workflows.
---
Inventory View
The Inventory View is the page that displays all the details for that piece of Inventory. All Inventory View pages will display:
The department the Inventory belongs to
A photo carousel for any photos that have been tagged to that piece of Inventory
Wrap Box Info (including Quantity in Box)
Item Details Card that displays details for that Item (only fields that are completed will display)
Inventory View by Department
Depending on the department(s) you have selected, you can view a few more details about that Inventory:
Costumes
A Costume Item View page will display a Changes Card with a list of all Changes the Item is assigned to: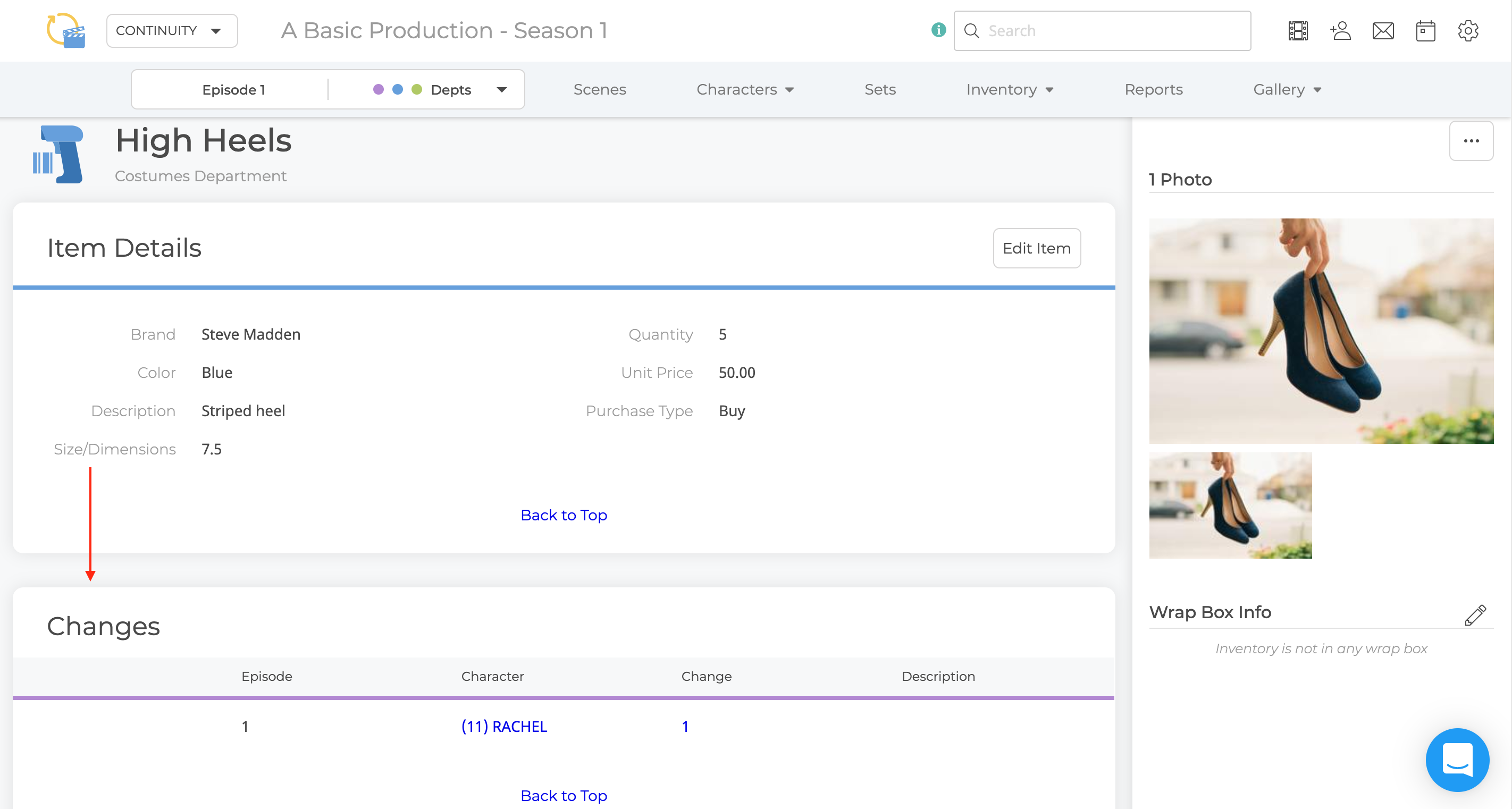 Props
A Prop View page will display a Scenes Card that displays all the Scenes that Prop is used in. If a piece of Inventory is assigned to the Props department and belongs to a Character, there will be an option to mark it as a "Personal Prop". Personal Props will be denoted with a star in front of the name.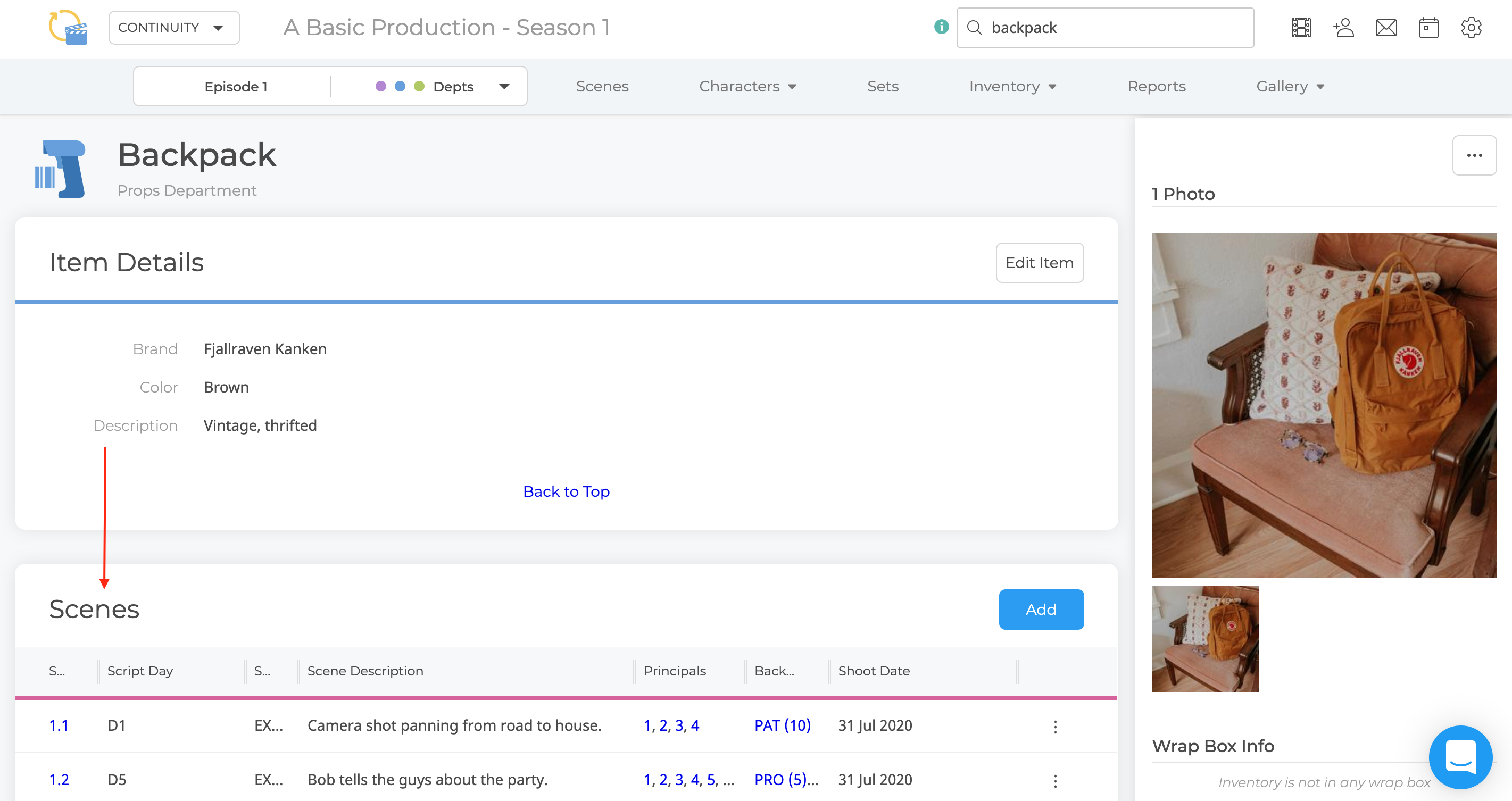 Set Dec
A Set Piece Inventory View page will display a list of all Sets which use this set piece.