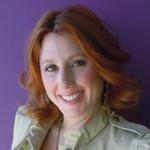 Updated by Jennifer Sneider
Permissions allow users to view different productions (Features or TV Series) within a Studio, different Divisions (Warehouses), or different Departments within a Project. Asset Hub users have different permissions depending upon their role at the Studio or on the Project.
Permissions also allow the use of different features within AssetHub.
Note: Advanced permission settings may not be available at your Studio.
Studio Owner (one per Studio)
Permissions include:
Full read and write access to everything in the Studio
This is the highest level of access managed by the Account Manager at SyncOnSet
---
Studio Manager (many, per Series/Feature)
Permissions include:
Full access to all Projects and Divisions in a Studio

Access to all Series/Features within the Studio
Can create new Series/Features
Can add Studio Managers and add/remove Series/Feature users
Can create and update Assets
Can move Assets across all Series/Features within the Studio
Can manage departments and required fields
Can edit Group names (affecting the Group name throughout the Studio) and fully delete Groups at the Studio level
---
Series/Feature Owners (many, per Series/Feature)
Permissions include:
Access to all departments on a Project
Can move Assets across all Projects within the Series/Feature
Can add/remove other Series/Feature Owners within the Series/Feature
Can add/remove Project users within the Series/Feature
Can create and update Assets
Can edit Group names (affecting the Group name throughout the Studio) and delete Series/Feature-level Groups
Can access Studio Asset Search but can only edit Assets within their Series/Feature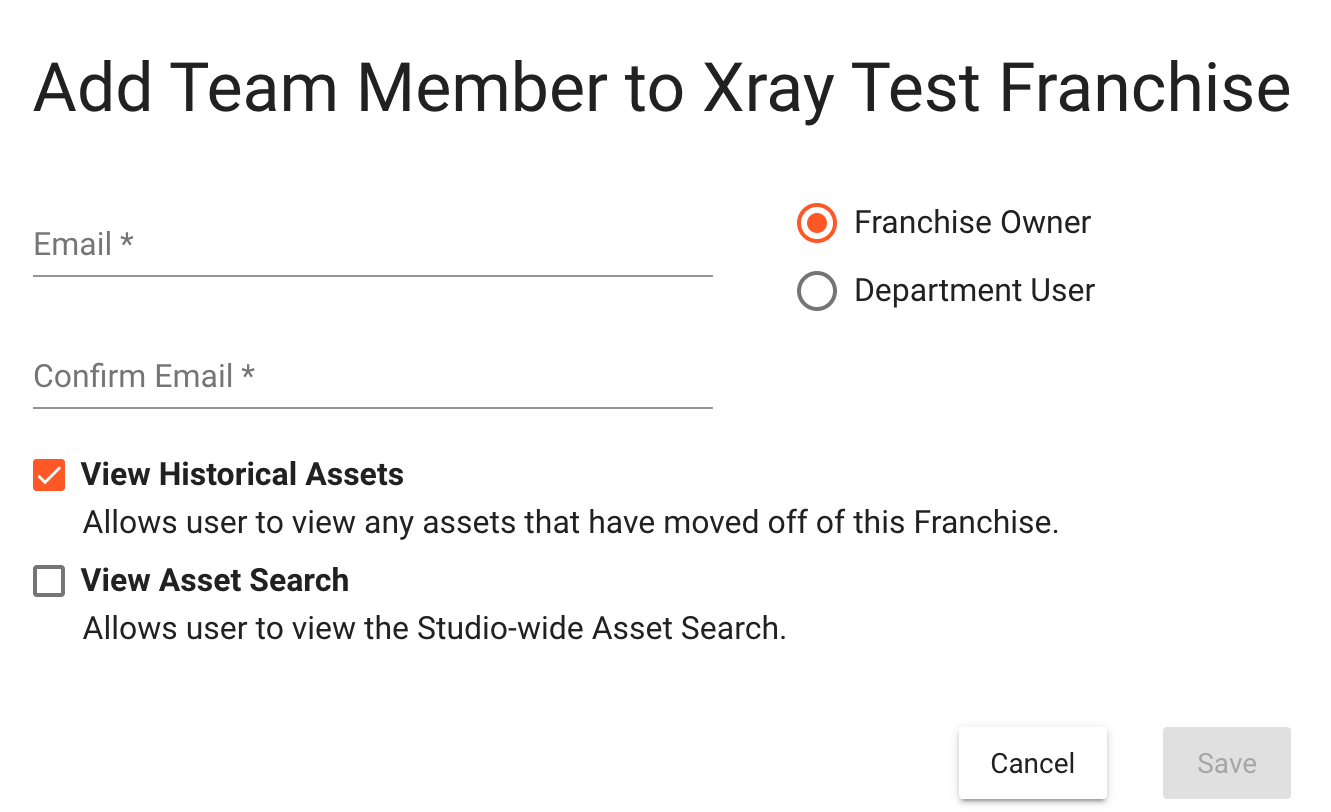 ---
Department Users (many, per Series/Feature)
Department users only have access to the department(s) they are in. Available permissions include:
Can create and update Assets
Can edit Assets
View restricted Asset information
View Asset Detail page
Can upload accounting ledgers
Can unlink Transactions
Can view Assets that are no longer in the Project
Can edit Group names (affecting the Group name throughout the Studio) and delete Series/Feature-level Groups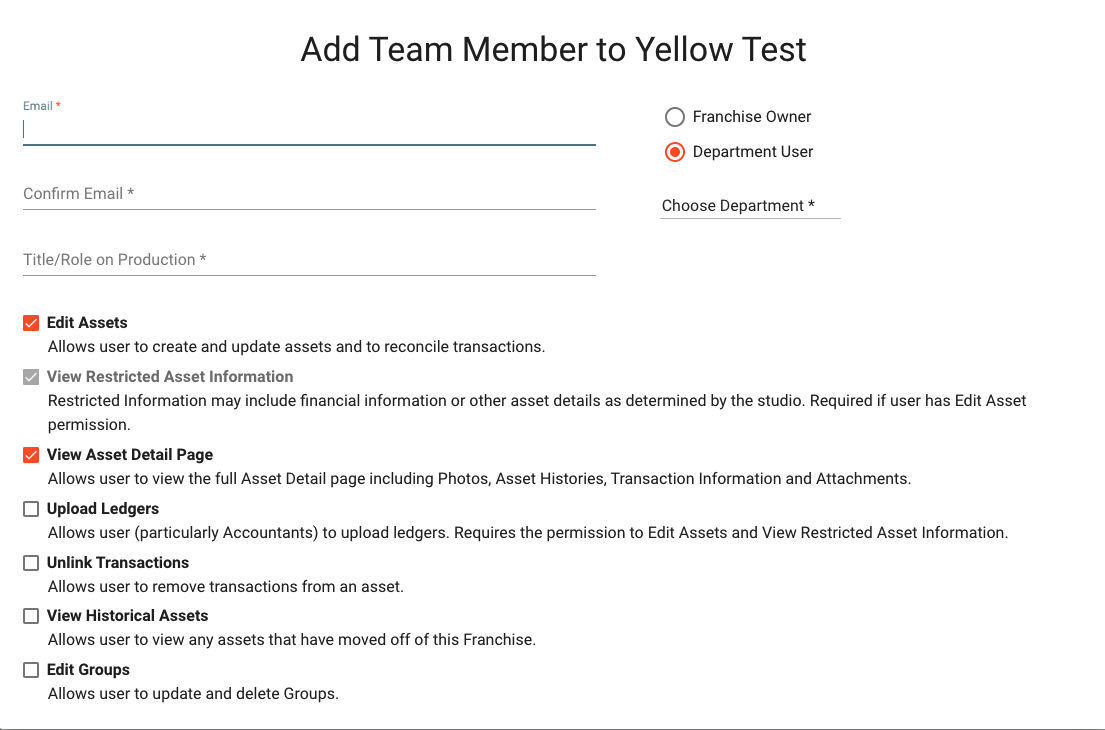 ---
Division Owner (many, per Division)
Permissions include:
Full access to their assigned Division(s) in a Studio
Can add/remove other Division Owners or Division Users in the Division
Access to all Series/Features within the Studio at the Series/Feature Owner level
Can create and update Assets
Access to Studio Asset Search
Can move Assets across all Series/Features within the Studio
Can edit Group names (affecting the Group name throughout the Studio) and fully delete Groups at the Studio level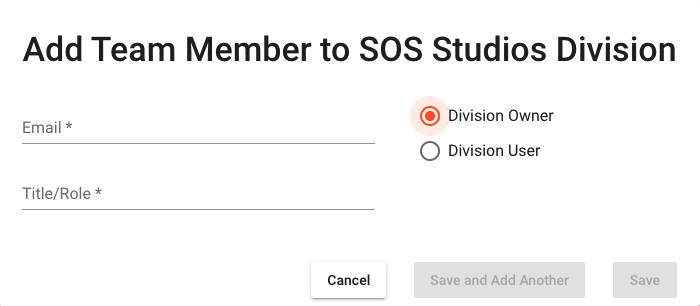 ---
Division User (many, per Division)
Available permissions include:
Can be added to any Series/Feature within the Studio at the Series/Feature Owner level
Can edit Assets
View restricted Asset information
View Asset Detail page
View Historical Assets
Can access Studio Asset Search but can only edit Assets within their Division and Series/Features where they have access
Can edit Group names (affecting the Group name throughout the Studio) and delete Division-level Groups