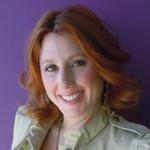 Updated by Jennifer Sneider
SyncOnSet offers a variety of security options for your production, including 2FA, watermarking, device limits, and session limits. This article explains the difference between each and when they may be required.
Two-Factor Authentication
Two-Factor Authentication (2FA) is an extra layer of security designed to ensure that you are the only person who can access your account, even if someone knows your password.
With 2FA enabled, users are prompted to enter a six-digit code after entering their password. This six-digit code is available via a third-party two-factor authentication app that is set up on the user's personal device(s).
Certain studios require that all productions have 2FA enabled. It can also be enabled per project by the Production Owner.
If you are associated with any project that has 2FA enabled (whether it is active or wrapped), you will need to use 2FA to access your SyncOnSet user account on the web app.
---
Watermarking
Certain studios require that all productions track their photos to protect production security. To help with this, SyncOnSet offers the ability to add a digital watermark to photos. With the watermarking feature turned on, all photos you view or print include your username layered over the photo, sending a clear signal that it should not be copied or used without consent. 
---
Device Limits
Studios or Production Owners can choose to limit the number of mobile devices each user is able to access with their SyncOnSet login.
---
Session Limits
A user can have a maximum of three simultaneous logins to the web app. Some studios and productions require a lower limit.
---
Script Security
When a script is uploaded to the system, it is immediately encrypted and stored on a secure server. While certain critical information will be available in the program (Scenes, Characters, Script Locations, etc.), the script itself cannot be accessed from within Crew Tools. Nobody from production or SyncOnSet is able to download, view, or retrieve the script.