Creating a Production and Initial Script Breakdown
Creating a Production and Initial Script Breakdown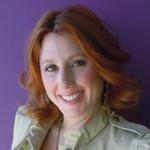 Updated by Jennifer Sneider
After registering your account, get started on the breakdown for your new production! 
Create a New Production
Click the Filmstrip icon at the top right of the page to go to My Productions.
Click the green New Production button.
Click Feature or Episodic, then click Continue. 

If you select Episodic, you will be asked if you are shooting Traditional/Block or Like A Feature. Select the appropriate option and click Continue.

Next, you will be asked a series of questions about your production (Title, Studio, Shooting Location, etc.). Fill out all of the requested information, clicking Continue after each question. This helps us build a plan that best fits your needs.
Warning: It is not possible to switch the episodic production type (Traditional/Block or Like a Feature) after the production has been created, so be sure to choose carefully! 
Upload a Script
Once you enter the required information about your production, you are prompted to upload your script.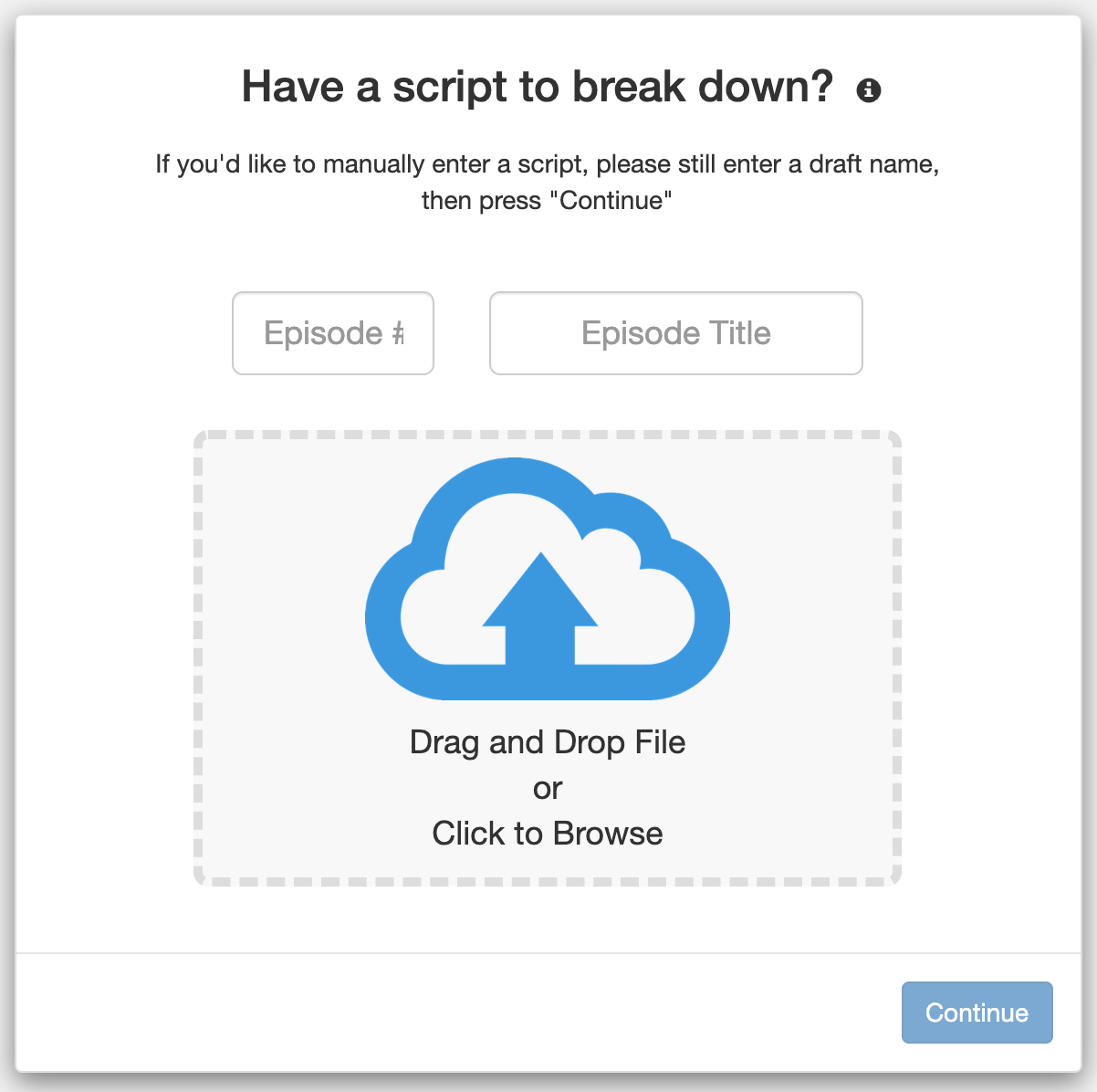 Enter the name of your script.

If you selected an Episodic, you must enter the Episode # and Episode Title. If you selected a Feature, you must enter a Draft Name. 

Drag and drop your script into the upload box or click the box to browse through your files.
Click Continue.
Note: Only PDF and FDX (Final Draft) files are accepted.
For the best script breakdown results: 
Scene numbers should be in the margins of the script.
Start each scene with only the location in the header (ex: EXT. EAST PALO ALTO - DAY).
Use a script that is not watermarked or encrypted.
Pro Tip: If you are just looking to try out SyncOnSet, you are welcome to use our Demo Script by clicking Try Our Demo Script.
Confirm Characters
After uploading your script, you are directed to the Character Confirmation page. 

On this page you will: 
Assign Character Numbers (you can also add or edit them later) 
Delete anything that is not a Character 
Merge duplicate characters 
Our program recognizes any text in ALL CAPS with a speaking role as a Character. If you have Characters without speaking roles, they will have to be manually entered into your production later.
If there are characters that need to be merged together (ex: JIAN YANG and JIN YANG or RICHARD and RICHARD HENDRICKS) do so on this page.
To merge Characters on the Character Confirmation page:
Assign them the same Character Number.
Click Continue.
In the form, choose which name you'd like to use for the Character and click Submit.
Warning: Pay careful attention to this screen, otherwise you will need to manually merge duplicate Characters later. If you need to merge, contact Support to request this feature be enabled on your production.
Complete Your Breakdown
After you have assigned your Character Numbers, deleted erroneous Characters, and merged Characters (if needed), click Continue at the bottom of the page and you're done! 🎉
You will automatically be brought to your Scene Index.