[Mobile] Universal Search
[Mobile] Universal Search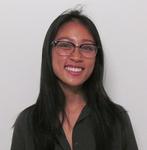 Updated by Thao Nguyen
Universal Search is accessible from any page on the mobile app and makes it easy to quickly find anything in your production!
To access Universal Search, tap Search in the bottom navigation bar 🔎.
From here, type a name or number into the search bar and matching Characters, Actors, Scenes, Changes, Looks, Sets or Inventory are displayed in the search results.
You can also search by Category by tapping one of the categories that are listed. After selecting a category, you can tap on a specific result or further narrow your search by using the search bar at the top.