Sorting and Filtering the Gallery
Sorting and Filtering the Gallery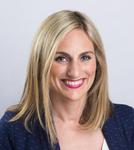 Updated by Michelle Salatto
All of the photos that have been uploaded to your production can be accessed through the Gallery.
The Gallery is both production-wide and department-wide. If you want to view photos uploaded to a single department/episode or specific departments/episodes that you have access to, you can use the Department Selector and/or the Episode Selector to narrow down your Gallery.
Note: The colored dot in the bottom left hand corner of each photo will tell you what Department that photo has been uploaded under.
To access your Gallery, click Gallery in the grey navigation bar.
Note: The Gallery defaults to Untagged photos and Continuity photos.
Filter by Scene, Shoot Date, Character, or Set
Click the left drop-down to filter the photos by:
Scene
Shoot Date 
Character (excluding Set Dec)
Set (Set Dec only)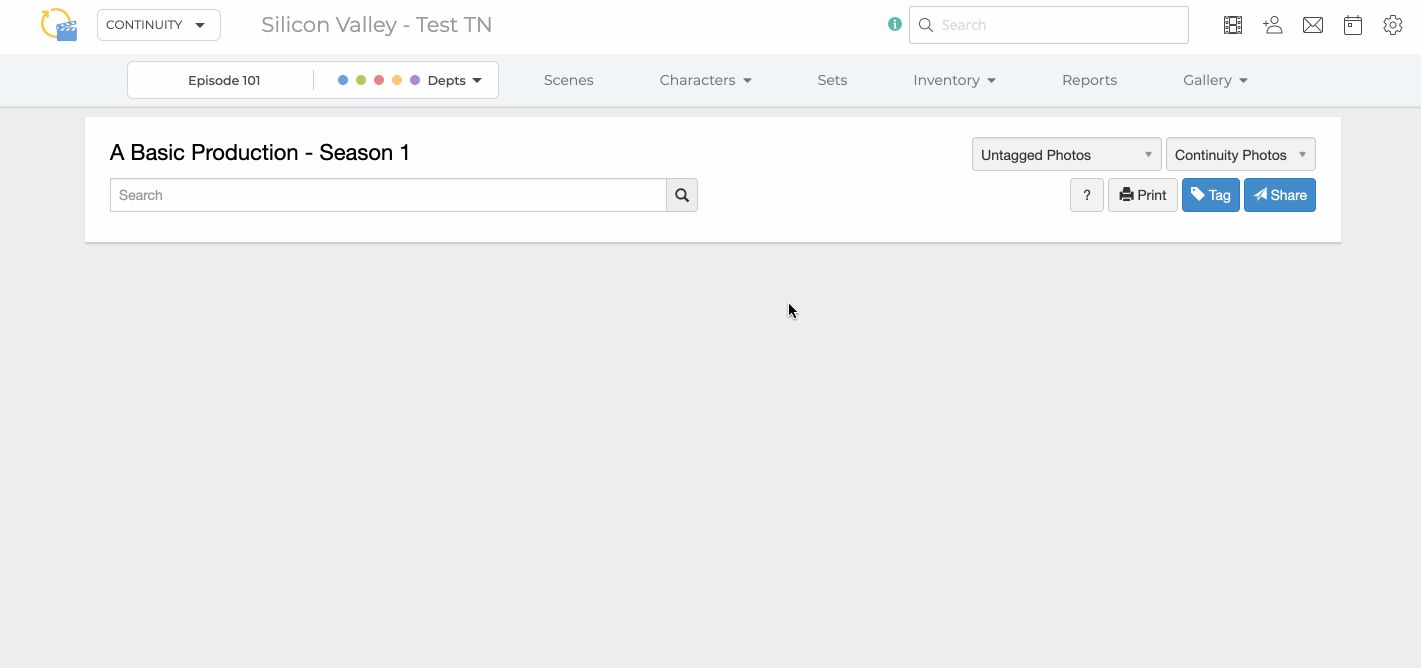 Filter by Photo Type
Click the right drop-down to filter the photos by: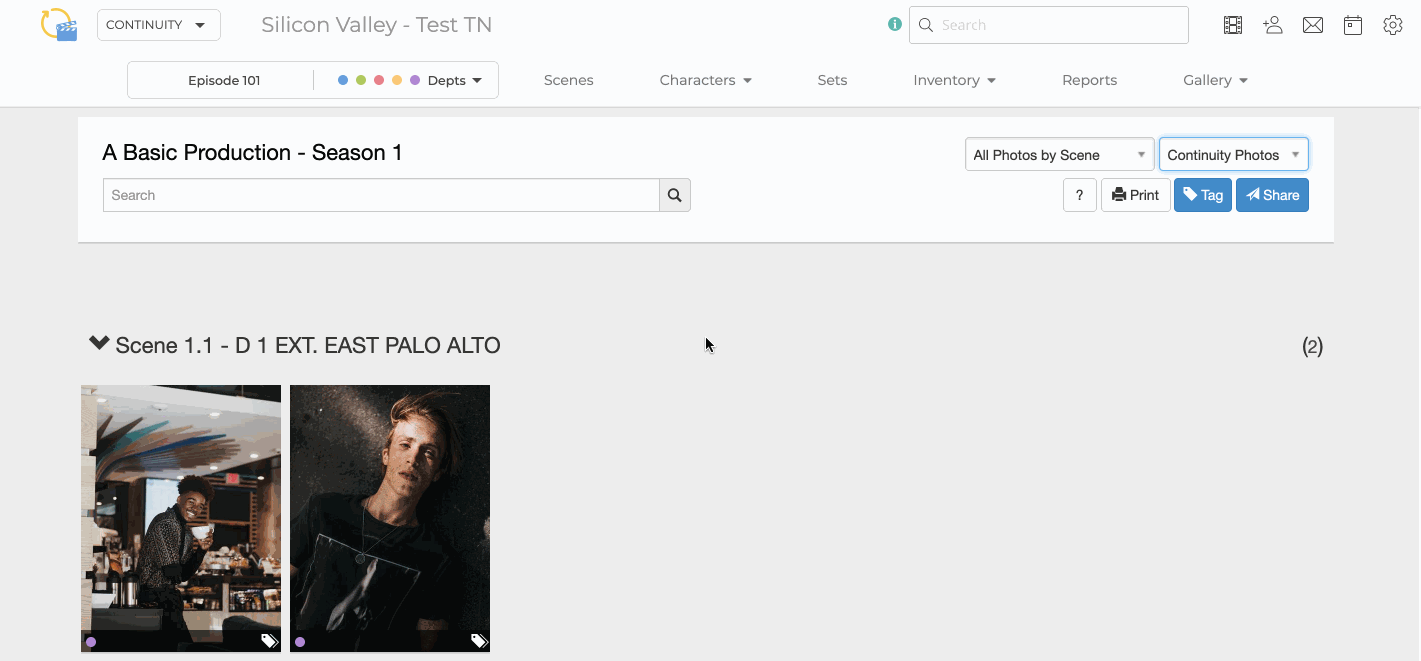 Filter by Tag
Use the Search Bar at the top of the Gallery to filter your photos by tags. Type either the entity category you are looking for (Characters, Scenes, Sets, etc) or the more specific entity name (e.g. "Richard", "chair", "101.2") in the Gallery search bar.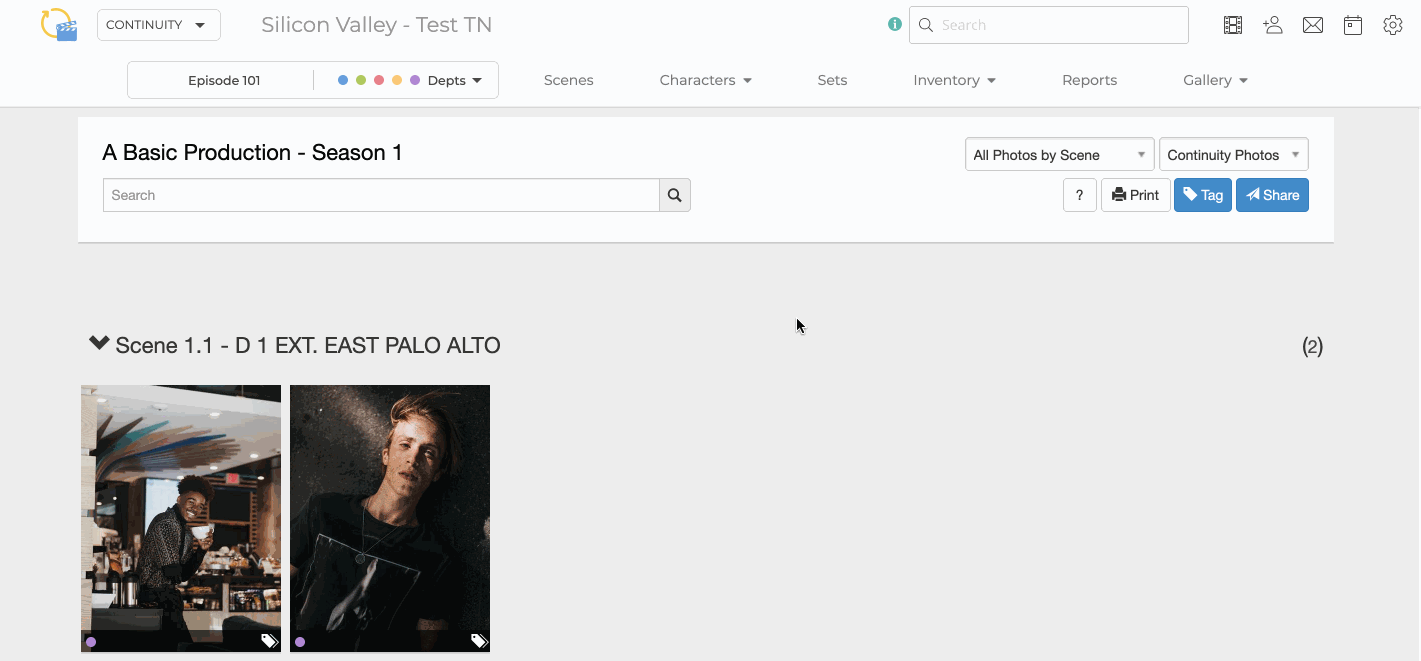 Note: Your photos must be tagged accordingly in order for them to display under your selected filters.
Once the photos are filtered, click Print to get a report of the displayed photos.