Login Issues on the Mobile App
Login Issues on the Mobile App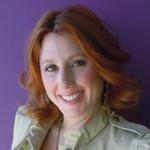 Updated by Jennifer Sneider
There are a few reasons why you might not be able to log in on the mobile app.
No WiFi or Cellular Signal
If you have a weak signal or no Internet connection, the system cannot verify your credentials.
Connect to a strong WiFi network or find a location with a strong cellular signal. If your mobile browser can load a website, you should be able to log in.
If this is the cause, you receive the error message: "No connection."
---
No Access to Cellular Data
If you cannot log in, your mobile device settings might be denying the app access to your cellular data.
If this is the cause, you receive the error message: "No connection."
To check this on your device:
iPhone/iPad
Tap Settings on your iPhone.
Tap Cellular, which is the fourth item on the list.
Scroll down to find SyncOnSet and make sure it is toggled green.
Android
Open the Settings app.
Tap Apps & notifications.
Tap SyncOnSet in the list of applications.
Tap Mobile Network and make sure it is toggled on.
---
Invalid Email Address
If you have a trailing space at the end of your email address, our eyes cannot see it, but the system can read it. Place the cursor at the end of your email address and hit backspace to see if there are any errant spaces after your email. Deleting the incorrectly entered email and manually retyping it usually resolves this error.
---
Forgot Password
If you attempt to log in and get an incorrect password message, you are logging in with either the incorrect email address or password. 
If you cannot remember your password, click Forgot Password? to have a reset link emailed to you.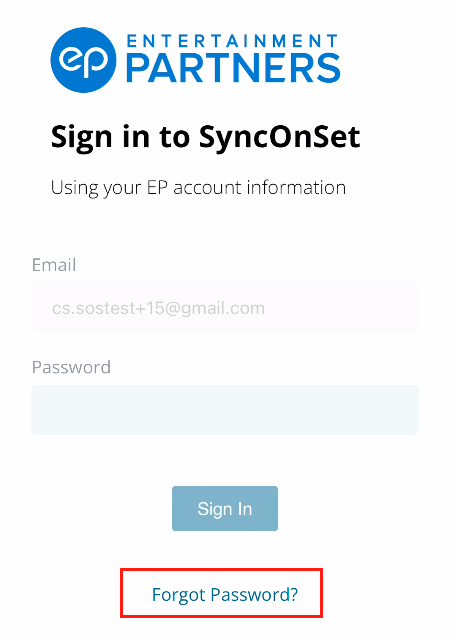 Click the link provided in the email to reset your password. 
Your new password must be a minimum of nine characters, including at least one uppercase letter, one lowercase letter, one number, and one special character. Additionally, the new password needs to be different from your last eighteen EP passwords.
---
Locked Account
If you enter an incorrect EP password 10 times in a row, you are locked out of your account for 30 minutes for security purposes.
To bypass the lockout, you can reset your EP password. To do this, tap Forgot Password when prompted for the password. You will receive an email with reset instructions.
---
Cannot See the Login with EP Button
Only seeing the Claim EP Account button and on version 5.6.1? Update to the latest version of the app to resolve the issue, or try the steps below.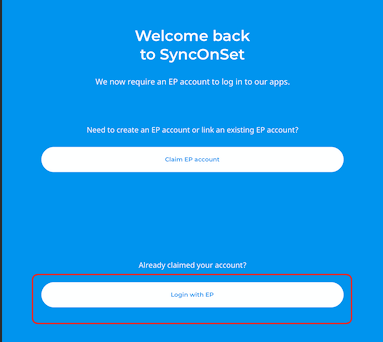 If you cannot see the Login with EP button at the bottom of the screen, some of your device's zoom or text settings might push the Login button off the screen.
To adjust Text Size, tap your device Settings, then tap Display & Brightness, and scroll down to Text Size. Standard text size should be set to the 3rd notch, but you might need to go down to the smallest option to see the button. You should also set the Zoom to Standard.
Once you are logged in, you can reset the text size to what is best for your eyes.