How Do I Contact Support?
How Do I Contact Support?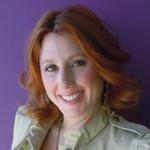 Updated by Jennifer Sneider
Our Support team is happy to assist you Monday through Friday from 6am - 6pm Pacific Time (1pm - 1am UTC). 
Here's how to reach us:
Live Chat with us on the help center by clicking Contact on the top right corner or while logged in to the website using the chat bubble on the bottom right of your screen.
Call us at (310) 451-1792 or (800) 470-7962.
Email us at support@synconset.com.
If you contact Support outside of regular hours, we will reply when we are next open for business.
If you are looking for assistance with Production Sales, you can email sos_accounts@ep.com.