Miscellaneous Groups Don't Match
Miscellaneous Groups Don't Match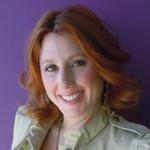 Updated by Jennifer Sneider
If your Miscellaneous categories don't match between Budget and Money Tracking, it's likely that edits were made to Miscellaneous categories after Money Tracking started.
Once Money Tracking begins, any changes made to the Budget will not automatically update in Money Tracking and vice versa. Any changes must be manually applied to both sides.
To avoid linking issues, do not edit existing categories on the Misc Budget page.
Always delete categories you are not using and use the (+) Create New button to add new categories.