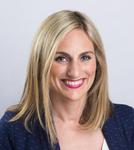 Updated by Michelle Salatto
The Gallery displays all the photos that have been uploaded to the production under every department. If you have access to more than one department, you can see all the photos uploaded under each of them.
Click Gallery in the top navigation bar to access the Gallery.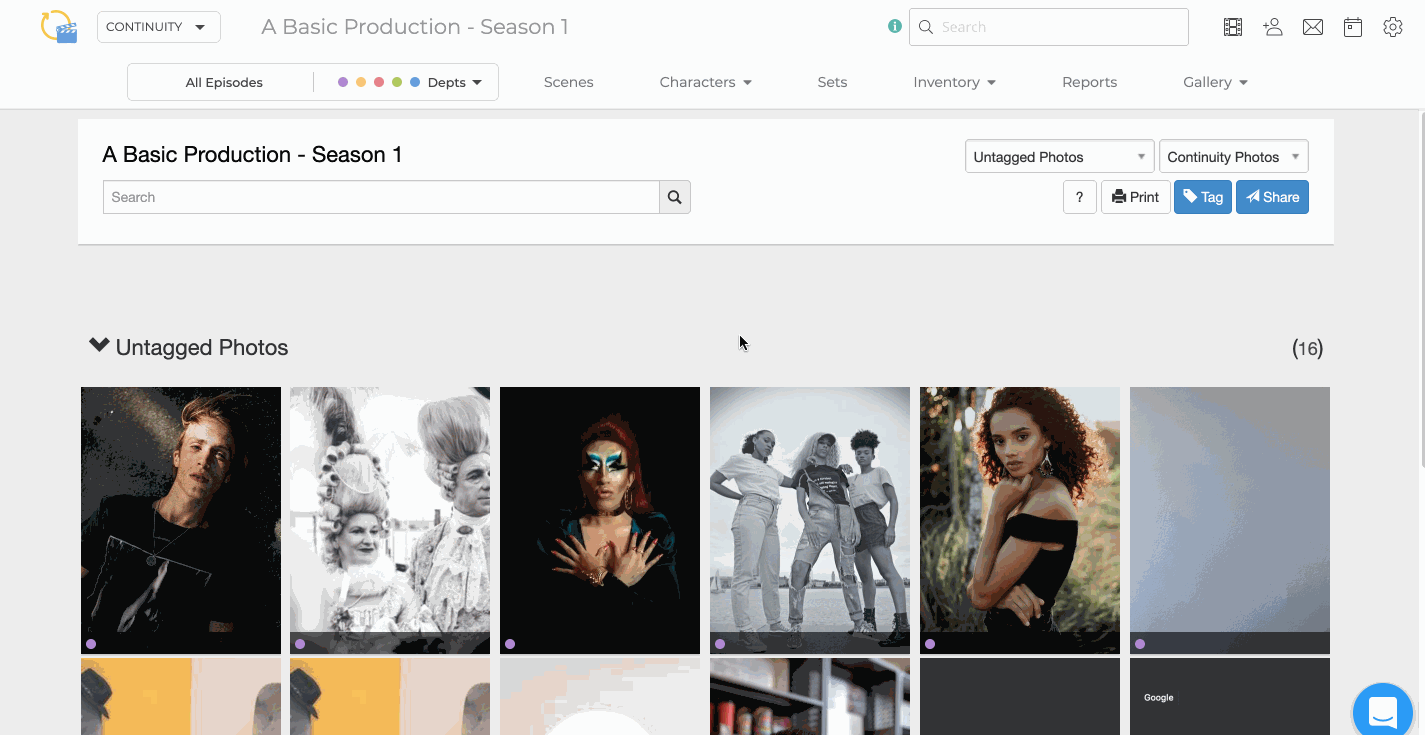 Note: By default, the Gallery will display untagged Continuity photos. Adjust the drop-down selections to view photos tagged by Scene or Character or to view Research photos instead.
The colored dot in the bottom left corner of each photo will indicate which Department each photo has been uploaded under.
From the Gallery, you can search for, add, print, tag, and share photos.