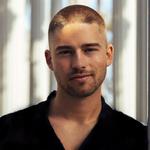 Updated by Taylor Tew
Design Updates
We've made improvements to our mobile app based on user feedback in order to improve your workflow!
Bottom Navigation Bar
We've integrated a fixed navigation bar at the bottom fo the screen so you can easily access the Main Menu, Scene Index, Episode Selector, and Universal Search.
Tap the buttons to access their respective pages, as well as the Sync icon to sync the mobile app and save data.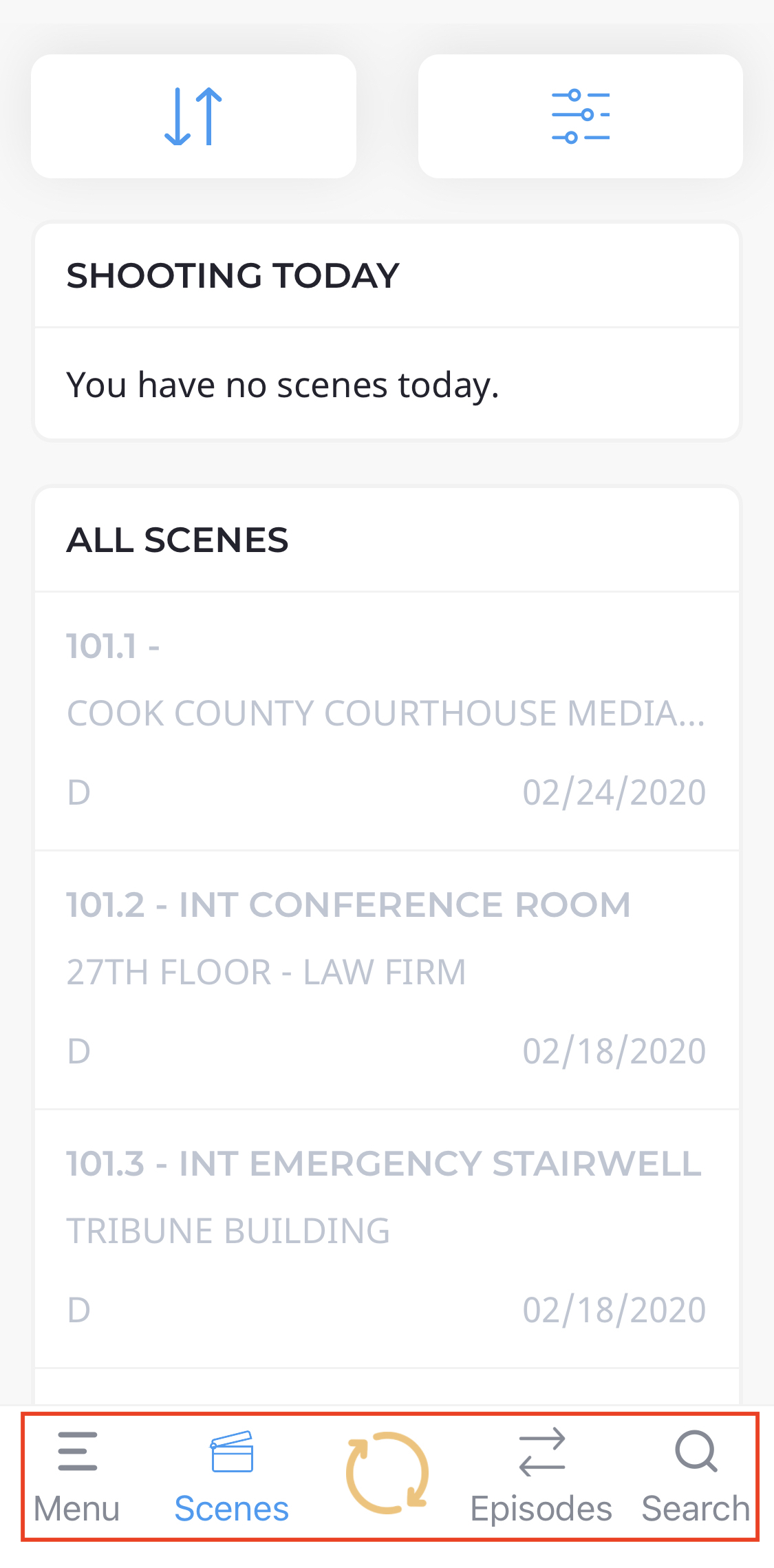 Top Navigation Bar
The top navigation bar allows users to easily navigate through different tabs under a View page.
Tap the arrows to the right of the header to navigate between Scenes, Characters, Changes/Looks, etc.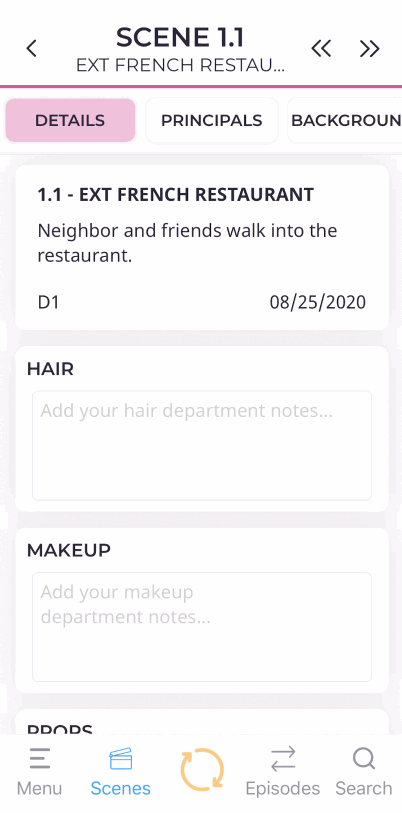 Swipe to Navigate
You can now swipe left and right in order to navigate through the navigation tabs in addition to tapping.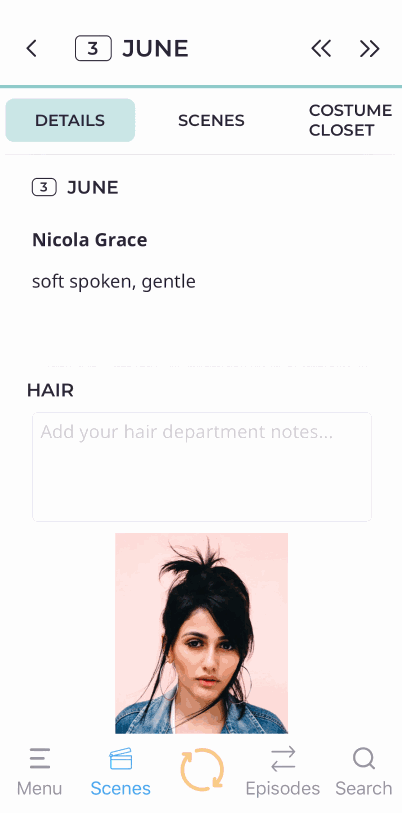 Pro Tip: The tab in view will now display as the entity color in the navigation
Props Scene Use Notes
Props users now have the ability to view their Scene Use notes on the Scene View page.
Tap the Prop under the Principals, Background, or Scene Props tabs to open the edit modal and input notes in the Use Notes field. Once the notes are saved, they will display beneath the Prop description under their respective tag.