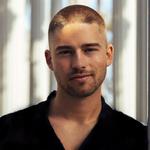 Updated by Taylor Tew
UX Updates
We've made some improvements to our mobile app based on user feedback in order to improve your workflow!
Top Navigation Bar
We've moved the bottom navigation bar and merged it into the top navigation bar in order for users to see all navigation options in the same place.
Tap the arrows beside the header to navigate between Scenes, Characters, Changes/Looks, etc.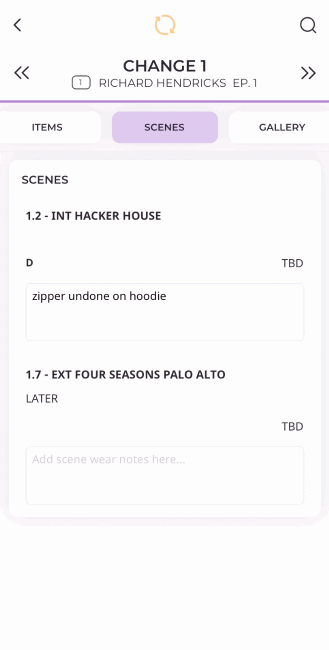 Swipe to Navigate
You can now swipe left and right in order to navigate through the navigation tabs in addition to tapping.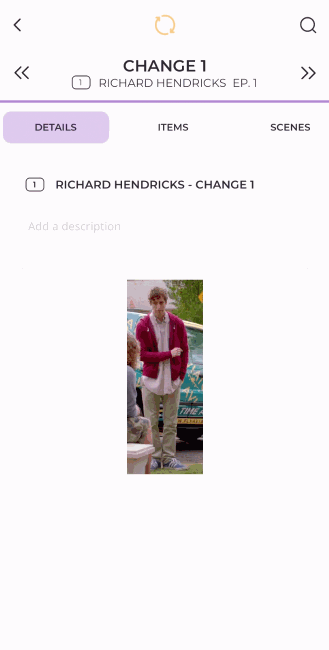 Pro Tip: The tab in view will now display as the entity color in the navigation