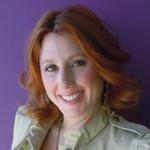 Updated by Jennifer Sneider
In this update, we introduce one of our most requested features - the ability to combine two Assets into one - along with a handful of improvements to make your time in Asset Hub easier and more productive. 🙌
Merge Assets 🔗
You've asked for it, and here it is: you can now combine two Assets into one with the new Merge Assets feature. Merge Assets lets you take two Assets and merge their information, photos, attachments, and financial data into one unified record.
With this feature, you have the power to pick and choose what information from each Asset is brought over, choosing between fields like the name, cost, description, and much more.
Click Assets on the left navigation menu.
Check the box to the right of two Assets you'd like to merge.
Click Bulk Options > Merge Two Assets.
You'll see the Merge Assets box pop-up, with options to pick which pieces of information from both Assets you'd like to keep. When you're finished, click Merge, and ... that's it! ✨
A confirmation message at the bottom of your screen will display, and the merged Asset will appear on the Assets Index.
The primary goal for this feature is to help you merge SyncOnSet's Crew Tools inventory with Assets created from financial data in Asset Hub. As we spoke with users about this feature, we realized that this also helps in a bunch of other cases, like when two Assets are accidentally created for the same item, or when made-to-order items have a 40-60 payment split (lookin' at you, prosthetic eyeballs 👁👁). Whatever the case may be, we hope this feature makes your time in Asset Hub a little easier.
---
Enhancements 🐛⏳🦋
We discovered that when attempting to upload photos with select special characters in the file name, the upload resulted in an error. So we fixed that. Now your ji`zu~*shirt'&(┛ಠ_ಠ)┛彡┻━┻(2).jpg photo is good to go.
Sometimes an Asset was so amazing, the 1000-character-limit in the description field just felt too restrictive. Feel free to now express how intricately decorated that Medieval Gothic Princess Dress really is, in a novel-worthy 2000-character description field.
We created a new field called SyncID. Every Asset is now assigned a unique, non-editable SyncID that can be used to more easily locate and track it in Asset Hub. You can find the SyncID on the Detail Page of the asset or by exposing the SyncID column from the Choose Columns button.
During the Asset report (or 'ledger') upload process, Transactions found in the report will only be matched against existing fields. This should help reduce the likelihood of duplicate financial data appearing on the Transactions Index. And don't worry, all of the original financial data from the report is still retained and searchable in Asset Hub.
A few users gave us a heads-up that the Match - Existing Assets feature was not correctly displaying existing Assets to match with. While this only affected a small number of Set Dec Assets, we understand your frustration, and we're sorry about that! We've fixed the match page so that existing Assets should now appear as expected. 🛋