Summer 2019 Release Notes
Summer 2019 Release Notes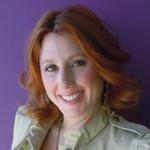 Updated by Jennifer Sneider
Studio-Wide Search 🔎
Looking for something? It'll be pretty hard to lose it now that we've introduced Studio-wide search to Asset Hub! In this update, we've released the ability to search across the entire Studio in all Projects to find that one special Asset you're looking for. As a Studio Manager, you'll now be able to search and locate any Asset across your Studio from one central location. Additionally, we've enabled the ability to Move, Add to Groups, and Export reports directly from search.
To get started, log in with your Studio Manager account and click Asset Search in the left navigation bar. Use the top search bar to search any piece of information on an Asset, such as Vendor, Description, or Asset Name. You can also expose additional columns using the Choose Columns button, and filter directly from within the column.
---
Enhancements ✨
We've also enabled the ability for crew members to create, edit, and delete Sets and Characters, and remove Transactions from Assets (available in advanced user permissions). Crews can also create and edit Storage Locations and Sub Locations, no longer requiring a Franchise Owner to do so.
You are now able to sort the Sub Department column by account code. Previously, we only displayed the name of the Sub Department in the picklist. Now, we include the account code with the Sub Department, sorted numerically.
The default sorting on all indexes has been updated. We now sort by Last Modified, which is now a default column.
We updated the colors on the Transactions Index to help you better distinguish which page you are on. The rows on the Transactions Index are now orange, whereas the rows on the Asset Index remain a cool grey.
We updated the Name column to Asset Name to help better distinguish the identity of the field. 👀
The Transactions text in the left navigation bar now turns orange when there is at least one unreconciled Transaction.
---
We Saved Your Place! 📬
Resending an invite to a user who has not yet completed the registration process is now possible on the Team page.
Under the Invites section, click the Resend Invites button to send a new registration link to all unregistered users.
---
Bye Bye Bugs 🐞
We also fixed a bunch of small bugs and inconveniences to make your time using Asset Hub as easy and seamless as possible!