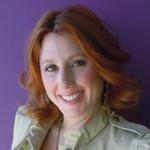 Updated by Jennifer Sneider
Import Summary 🧮
Your Transaction import just became a little clearer, thanks to our new import summary! This snapshot gives you a chance to review your Transactions at a glance and catch any potential errors prior to import. 
The Import Summary shows you: 
Departments identified in the ledger: By default, only departments with new Transactions being imported appear in this list. To see a full list of departments identified in the ledger, click the orange Show All Departments link at the bottom of the page.
Number of Characters/Sets in new transactions: Here you see the count of new Character and Set Transactions being imported. If no Sets or Characters are found, an error symbol appears in the rows of relevant departments.
Count of new Transactions: This column shows the number of new Transactions for each department. We suggest reviewing this count to make sure it matches your ledger. 
Number of Transactions not being imported: Asset Hub identifies new unique Transactions from previous ledger uploads by comparing the matched column fields. To prevent duplicates, this count shows the number of Transactions that the system recognizes from previous imports.
Balance Check: For good measure, at the bottom of the summary you see the total number of new Transactions to be imported, along with a grand total of Transactions to appear in Asset Hub once the upload is complete. If you're importing a cumulative ledger, this is a helpful check to make sure everything is being imported correctly.
---
Ability to View Reconciled Transactions 👀
Sometimes separate lists are great, but what if you want to search through all of your Transactions in one place? Now you can! By selecting All Transactions you can view your reconciled and unreconciled transactions together on one master list. 
But wait, there's more! When viewing All Transactions, if you show the Disposition column, you can sort by Disposition to quickly see what has already been reconciled.
---
Enhancements and Bug Fixes 🐛
We've also fixed a few things to make using Asset Hub as easy and seamless as possible! This includes: 
Maintaining the minimized state of the side navigation bar when you navigate away from the index.
Additional enhancements on Asset Indexes including cost filters, choosing new column optimizations, and sorting by photos!