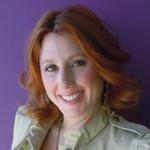 Updated by Jennifer Sneider
The Asset Hub team has been hard at work listening and responding to your feedback. With this update, we've made improvements that will make your job easier, get you wrapped faster, and do all your meal-prepping for the week (ok, maybe not the last part). Let's get to it!
Search Results, Page Totals, Select All, Oh My! 🙌
When handling thousands of Assets at a time, it can be challenging to know exactly where you are or how many Assets you have. To fix that, we've made several improvements throughout Asset Hub to help you out:
Displays the total results of your search

Want to know how many Assets you have in Storage? Or how many blue shirts you bought at Neiman Marcus? With a couple of filters set, you now get an accurate total without having to manually count. Yay math! 🤓

New select all capability

We've reworked the select all function to now display the total number of items selected.
You can now select all the items on a page instead of everything in the Project, because, you know, it's way more convenient that way. 💁‍♀️
---
Find Your Perfect Match 💖
Let's take a moment to talk about love. Love is defined as an intense feeling of deep affection. Kinda like the feeling a Transaction gets when it meets its Asset soulmate. We've now made it even easier for every Transaction to find its perfect match:
Ability to choose any column on the "Match to Existing Assets" page to get more Asset data.
New page layout on the Match Transaction pages.
The Match and Back buttons are no longer hiding underneath the chat bubble. 🤯
Inline edit Asset rows to update costs or other fields right from the page. Hold the Shift key and click on an empty space (or some text) to bring up the edit pop-up. Press Enter to save.
---
Customize Your Views 🤖
Think of your dream vacation spot. Now imagine you can only see it through a tiny bathroom window. That's how we felt with only displaying 50 assets on a page. Well, we threw that number out the window and bumped it up to a max of 250/page. That's a 400% increase! You may not have an oceanside view in your windowless office, but at least you can view more Assets! 🏝
View up to 250 Assets on a page. Control your view by setting the quantity of Assets to appear per page (10, 50, 100, or 250).
Customize the width and arrangement of columns, allowing more space for fields with larger amounts of data and prioritized column placement.
---
Check Out for Events 📬
Does a system designed to manage Assets with a check-in and check-out process leave you wanting to know more? Do you have a burning desire to moonlight as an archivist? Are you an archivist? You're in luck! With this update, we've also added a new Check In and Check Out feature for Division-level loan Events!
---
Scalability Enhancements & Other Improvements 🏊‍♀️
Remember which page you were on

When navigating away from an Asset or Transaction Index, we now remember the last Index page that you were on. Never get lost again thanks to digital breadcrumbs! 🍪

Limiting

As part of our ongoing effort to make Asset Hub as fast as possible, we've limited the number of results displayed in a search to 2500. Hopefully you won't have that many Assets to deal with, but if you're not seeing what you are looking for, try narrowing your search down a bit more.

If you're trying to look at more than 2500 assets at a time, we should talk. 👀 #swimminginassets

Fun fact: Asset Hub users have collectively created hundreds of thousands of unique Assets. Amazing! 💎

Scalability improvements to better support warehouse archival needs when dealing with more Assets than you can think of. Lots of work went into this release to ensure searches, navigating and actions are streamlined, even for the most demanding of use cases. 🛠  
Like any good relationship, communication is key. We added better notifications when performing large bulk actions, as well as an awesome loading indicator when switching pages or performing an action. One of our developers, Krystal, made the loading animation in her free time, so send us some love so we can pass it along to her. 💌
---
We'd like to give a HUGE shoutout to everyone who sent us feedback over the past few months. We read, listen to, and discuss every single piece of feedback we receive, so keep 'em coming. 🗣
And an even HUGER shoutout to our development team for the hard work they've put in over the last couple months to get this update out. There are over 200 issues fixed, and more than 500 hours spent coding this single update! Thank you Dan, Krystal, Stephen, Matt, Rob, Andrew, and Charisse!!! 🤩 🎉